BullPerks
BLP
March 18, 2023 14:00
BullPerks BLP: AMA on Telegram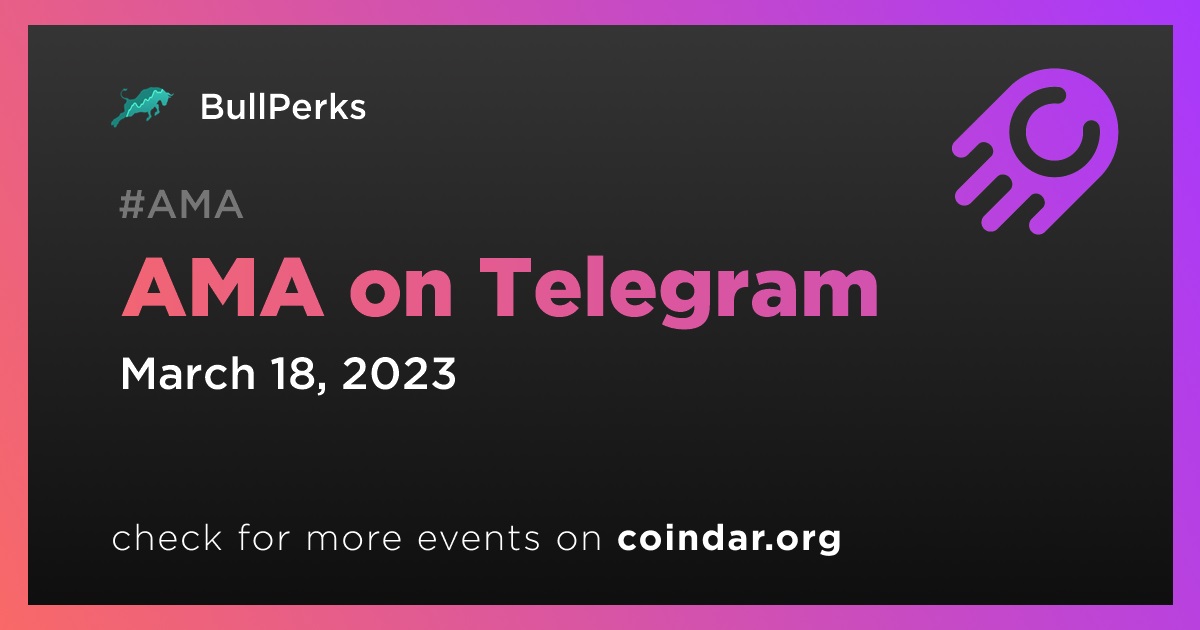 Join to an AMA on Telegram
What is AMA?
An AMA (ask me anything) is a usually online informal interactive meeting where participants are free to ask the guest questions and get answers in real time.
🏆 Get ready for a quiz dedicated to
@humanode_io
- an upcoming
#IDO
on 🐂
#BullPerks
! Participate to win a guaranteed Copper Bull allocation in this amazing deal! 🏁 Solve the 5-question quiz tomorrow and be among the top three scorers on the leaderboard.
BLP price changes after event publication
The event is about to begin
25 AMA sessions
3 conference participations
2 contests
1 exchange event