DigitalBits
XDB
December 31, 2022
DigitalBits XDB: Token Swap Ends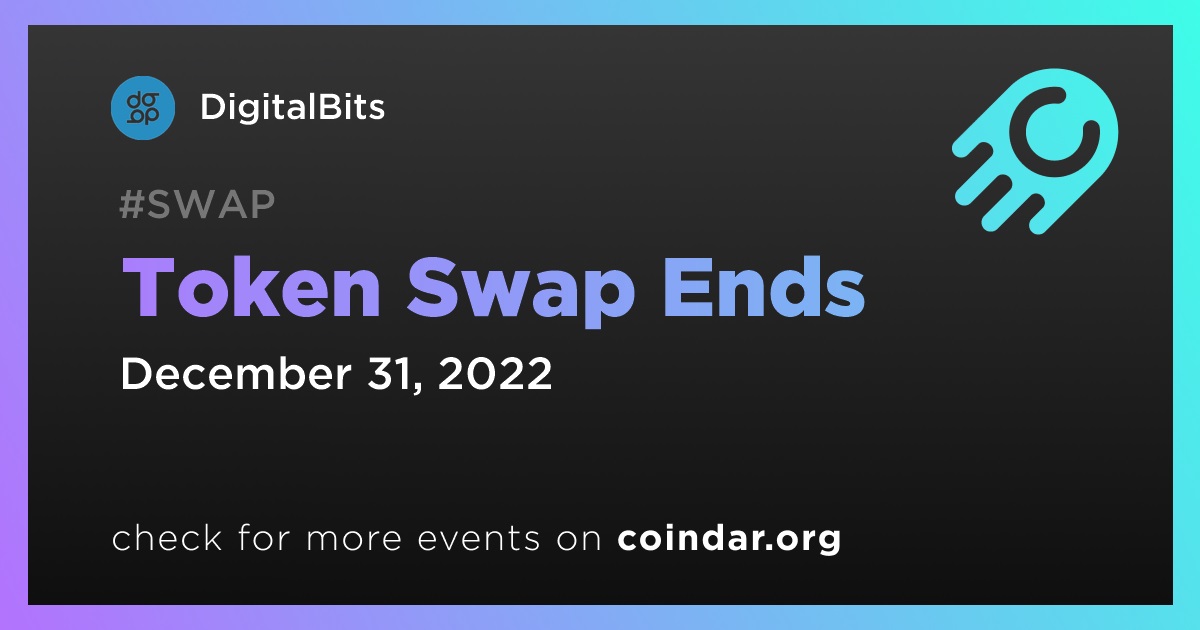 After Dec 31, the token swap will no longer be possible
What is a coin swap (token swap)?
A coin swap is a process of cryptocurrency migration from one blockchain to another. It may be due to a hard fork (coin swap) or a mainnet launch (token swap). Holders need to follow swap guides in order not to lose their cryptocurrency.
31 days left until the definitive
#tokenswap
cut-off🚨! So far, 9,913,927.055 ERC-20 tokens have been swapped with its mainnet version on
@CoinbarOfficial
. If you haven't swapped yours yet, please do it now. 🗓️After Dec 31, the token swap will no longer be possible.
XDB price changes after event publication
The event is about to begin
7 exchange events
6 AMA sessions
3 branding events
3 token swaps
2 releases
2 conference participations
1 event related to NFT and digital art