FLUX
FLUX
FLUX: AMA on YouTube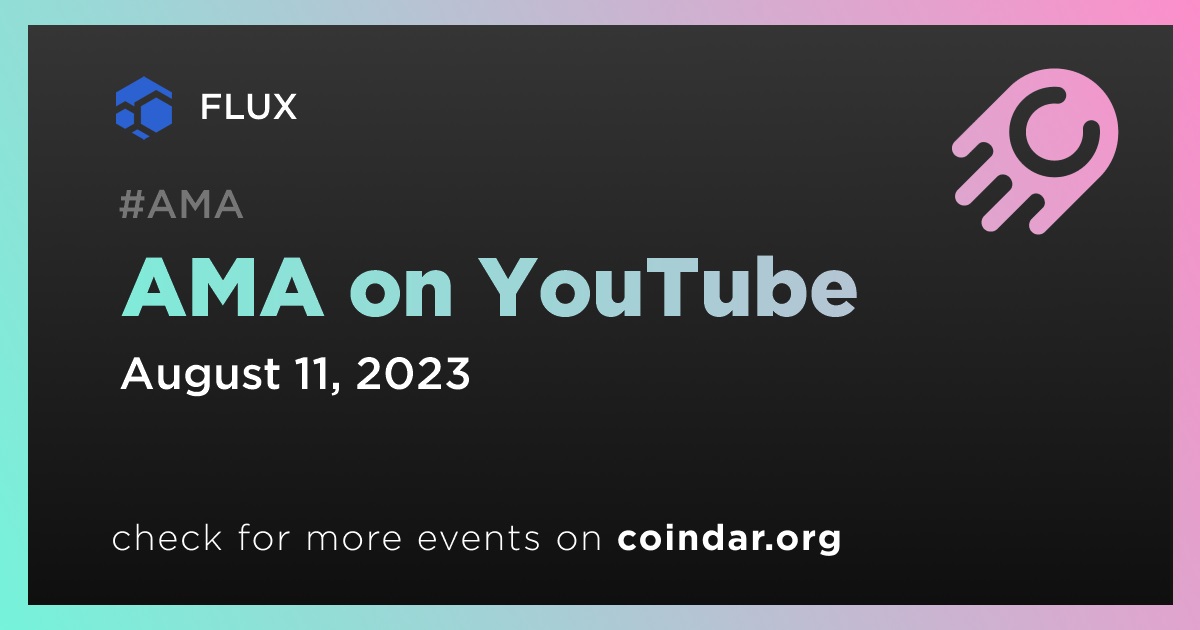 FLUX is hosting an AMA session with its Co-Founder Daniel Keller and Chief Business Officer Jefke. The session will be broadcasted live on YouTube on August 11.
The discussion will revolve around cypherpunk 2023 powered by Flux, mining, and PoUW (Proof of Useful Work).
Event date: August 11, 2023 1:00 UTC
What is AMA?
An AMA (ask me anything) is a usually online informal interactive meeting where participants are free to ask the guest questions and get answers in real time.
The event is about to begin