Mummy Finance
MMY
Mummy Finance MMY: Token Swap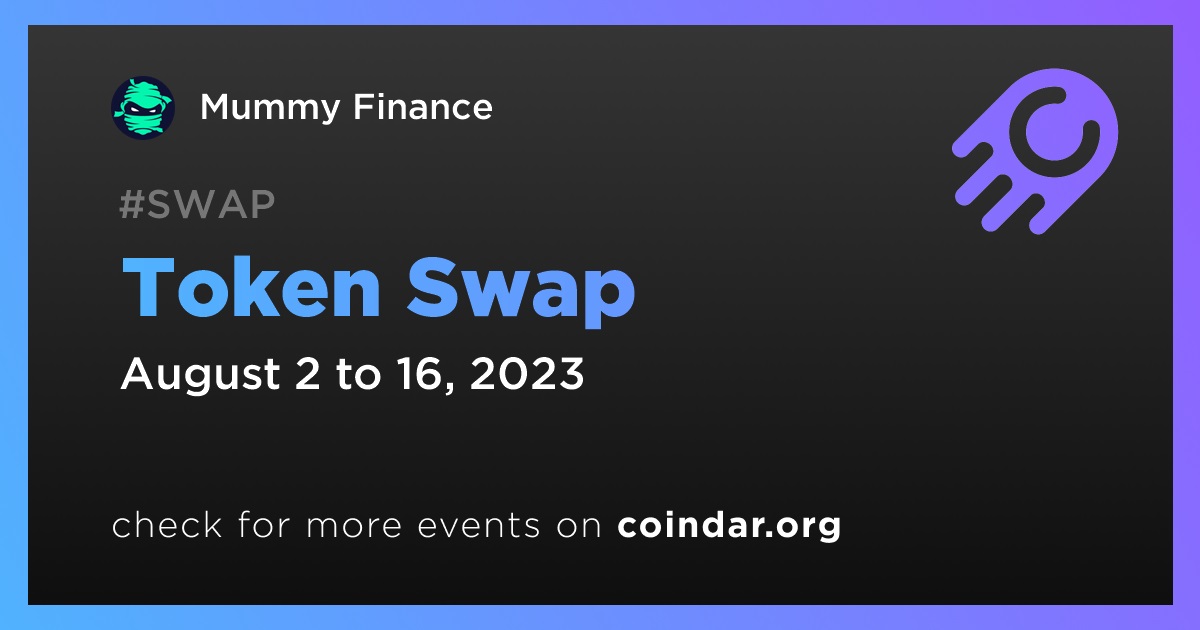 Mummy Finance has announced the migration of esMMY. This process is set to commence on the 2nd of August and will run for a period of 14 days, concluding on the 16th of August.
Event date: August 2 to 16, 2023 UTC
What is a coin swap (token swap)?
A coin swap is a process of cryptocurrency migration from one blockchain to another. It may be due to a hard fork (coin swap) or a mainnet launch (token swap). Holders need to follow swap guides in order not to lose their cryptocurrency.
Unveiling the exhilarating esMMY migration today! 🚀🎉r
🔁Migrate your esMMY to continue vesting in ⁠
#Mummy
V2
📅Duration:
august 2nd - august 16th
(14 days)
📚For more details, please refer to our latest article:
Mummy Finance
/esmmy-migration-on-fantom-and-optimism-14c60515820a" target="blank">https://medium.com/
Mummy Finance
/esmmy-migration-on-fantom-and-optimism-14c60515820a
Don't hesitate to become a part of…
The event is about to begin