Okratech Token
ORT
November 24, 2022 13:00
Okratech Token ORT: AMA on Telegram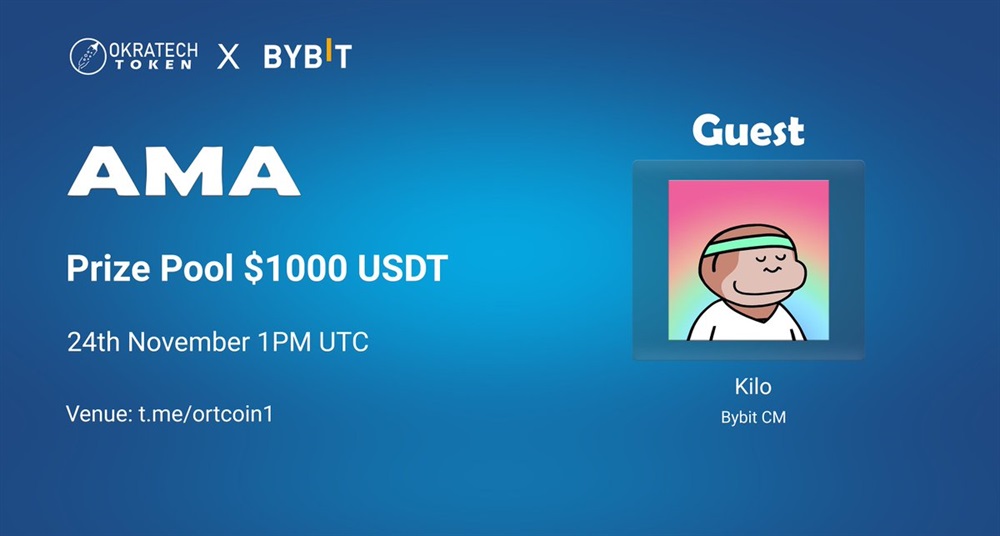 Join for an AMA on Telegram
What is AMA?
An AMA (ask me anything) is a usually online informal interactive meeting where participants are free to ask the guest questions and get answers in real time.
🔥 Join the exciting AMA Tomorrow on 24th Nov, 1:00 PM UTC
@Bybit_Official
will join Okratech Token Community in
#telegram
to answer all your questions! 💸$200 USDT for 10 Twitter &
#TG
questions 💸$800 for a exciting quiz Ask
#ByBit
a questions in the comments below!
#AMA
ORT price changes after event publication
The event is about to begin