Outer Ring
GQ
February 15, 2023 16:00
Outer Ring GQ: AMA on Binance Live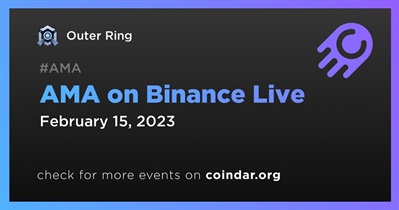 What is AMA?
An AMA (ask me anything) is a usually online informal interactive meeting where participants are free to ask the guest questions and get answers in real time.
Join us for an AMA on
#BinanceLive
next Wednesday at 4 PM UTC. Get ready to hear from the devs of games like Assassin's Creed, Chorus, Dead Island 2 & Satisfactory! 🎮 Exciting news around two new projects based on the Galactic Quadrant token ecosystem 👀 Stay tuned!
GQ price changes after event publication
The event is about to begin
10 AMA sessions
4 exchange events
3 releases
3 events related to testing of new functions
2 contests
2 events related to earnings