SuperRare
SUPR
March 22, 2023 15:00
SuperRare SUPR: AMA on Twitter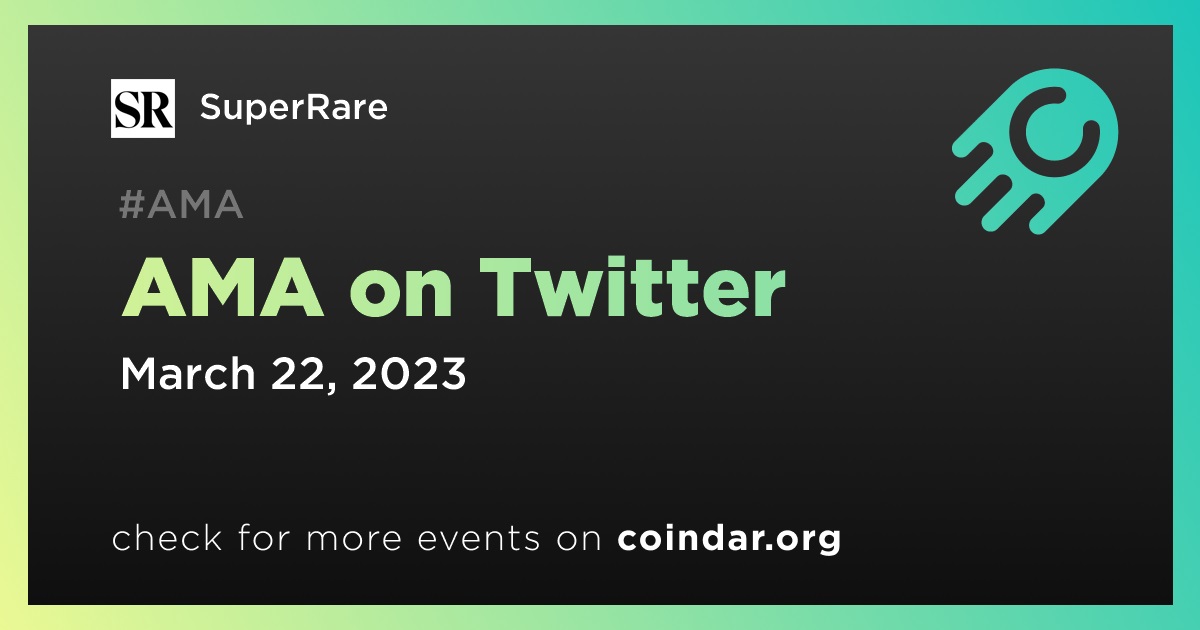 Join to an AMA on Twitter
What is AMA?
An AMA (ask me anything) is a usually online informal interactive meeting where participants are free to ask the guest questions and get answers in real time.
Next Wednesday at 11am EST, we have invited
@NeerMcD
and
@ecaz19
 to take a deep dive into blockchain copyright. Make sure to set your reminders!
twitter.com
SUPR price changes after event publication
The event is about to begin
42 AMA sessions
4 exchange events
1 conference participation
1 event related to a decentralized autonomous organization (DAO)