Travala.com
AVA
June 2, 2020
Travala.com AVA: AMA on Reddit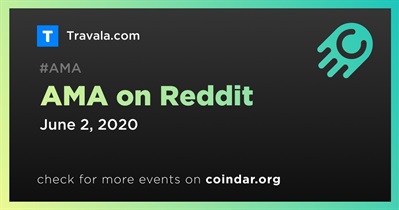 What is AMA?
An AMA (ask me anything) is a usually online informal interactive meeting where participants are free to ask the guest questions and get answers in real time.
We are holding an AMA on the
#Travala
reddit channel. So much has happened recently and we would like to take this opportunity to answer any questions you have. We will start collecting questions now and begin answering them on Tuesday 2nd June.
www.reddit.com
AVA price changes after event publication
The event is about to begin
25 reports
19 AMA sessions
10 exchange events
10 partnerships
6 updates
5 events related to earnings
5 branding events
4 releases
3 conference participations
2 contests
2 events related to testing of new functions
1 token swap
1 event related to a decentralized autonomous organization (DAO)
1 general event