Wednesday, July 29, 2020
Casinoland: Two Major Trends in the Cryptocurrencies World Combined in One Project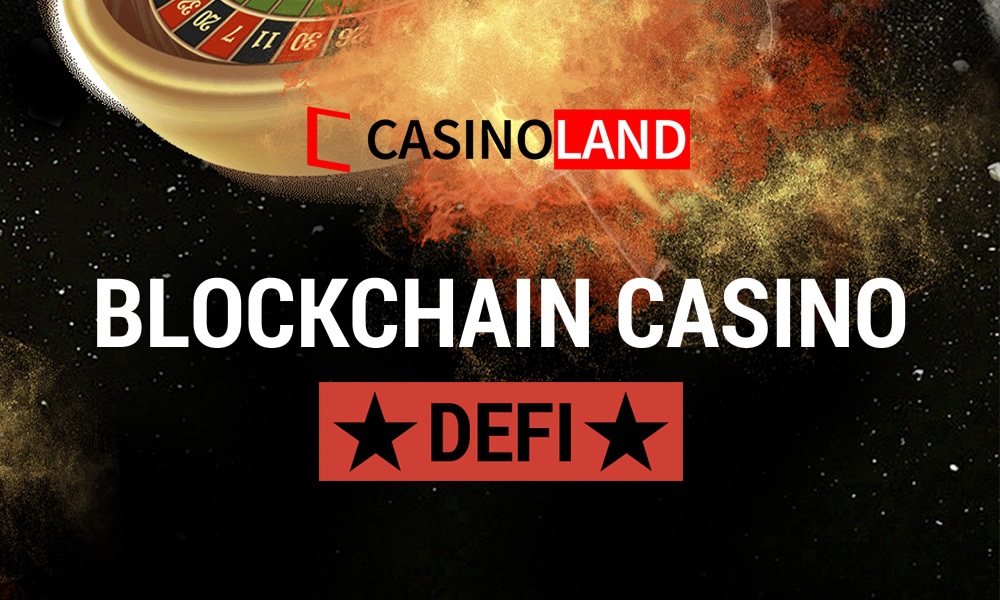 It is possible to distinguish safely two main directions among all the cryptocurrency trends of 2020: gambling and DeFi. According to the analytical resource DappRadar, the daily volume of top blockchain casinos is more than $1 million a day. The market for decentralized casinos is rapidly developing, but despite the rather impressive volumes, they're still negligible compared to the traditional offline or online casinos. The market has a lot to grow and Blockchain technology will revolutionize this market, it's just a matter of time. Traditional online casinos are regulated by law, which many successfully violate and operate on shady schemes. As for the decentralized casinos, each user with sufficient technical skills can learn the code of the smart contract and make sure it is correct.
After the financial meltdown, in mid-March 2020, more and more people are looking for reliable ways to save their money and are increasingly interested in the market of decentralized finance. People see a new opportunity and begin to understand that the intermediary in the form of banks is a relic of the past that will only ever remain in history. On July 21, 2020, the total capitalization of the DeFi segment exceeded $10 billion for the first time in history. From the point of view of institutions, this is just a drop in the bucket but a big victory for the entire blockchain industry. The DeFi market emerging and will continue to grow. 
What is CasinoLand?
CasinoLand is a cryptocurrency project that combines the two main trends of 2020: gambling and DeFi. 
CasinoLand is a Tech Provider that offers to build a decentralized casino platform developed on a blockchain, which guarantees its perfect transparency. Games developed by CasinoLand follow the PVP mechanism, in which players compete with each other. Such technology removes any manipulations of the House and provides complete transparency in gambling. The project team also promises to provide users with a full range of services quality and innovative blockchain casino: 
• User-friendly interface
• Wide list of games
• Multi-currency payment gateway (fiat-crypto)
• Instant payments24-hour customer support 
• Exclusive bonuses and much more.
CasinoLand DeFi app where owners of CLN token (own ERC-20 CasinoLand token) can lock their funds and get 20% of the blockсhain casino profits. The CasinoLand team will use another 20% of profits to buy and burn CLN tokens. The DeFi app has been fully developed and will be released in August 2020. 
In the fourth quarter of 2020, CasinoLand will focus on releasing new games and holding extensive marketing campaigns. The project team has big plans and will gladly welcome professional developers and community managers into their friendly family.
As mentioned earlier, CasinoLand combines the main cryptocurrency trends of 2020 and this is one of the reasons why you should closely follow the development of this project.