We are very excited to announce today that Gate.io cryptocurrency exchange has become an official partner of Coindar & Colibri Group.
As part of this cooperation, Gate.io users will receive additional materials from Coindar for fundamental analysis and correct decision making when trading on the exchange. The events of cryptocurrencies presented at Gate.io will also be actively monitored. However, it's a Coindar policy to assume that all crypto events are ranked equally and these rules won't change. Coindar Synergies platform will provide a platform for events where users can win cash prizes.
Colibri Group will provide support and community management for Russian users of Gate.io. Through this partnership, Colibri Group will provide quality content that is adapted and understood by users in Russia and the CIS.
Gate.io
Gate.io, founded in 2013, is among the top ten global platforms for trading digital assets. The exchange is 100% collateralized, providing security for clients' assets. The platform is based on the principles of providing reliable and quality services, doesn't charge for listing, doesn't allow fraud and fake trading. All this helps Gate.io to work in more than 130 countries, covering more than 3 million people. Exchange clients benefit from the secure, proven, quality, and transparent digital asset trading services provided by Gate.io teams, including global business, technology, a blockchain research organization, and a service center.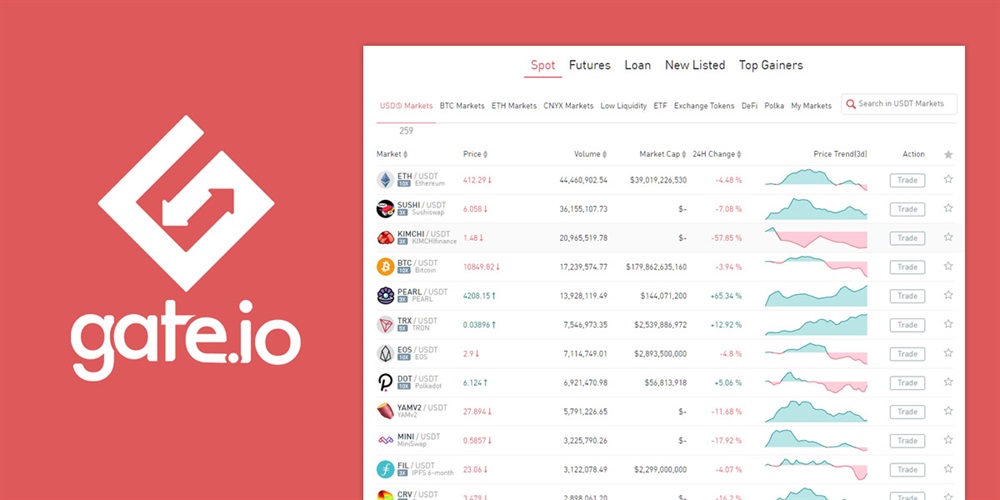 Gate.io Community:
• Website
• Twitter
• Medium
• Telegram Chat
Colibri Group
Colibri Group was founded in 2018 with the purpose of the international positioning of several organizations within this structure. The operational business of Colibri Group has been operating for over 10 years and has successfully established itself on the market of business consulting, audit, commercial equipment, and IT. The company is licensed by the Federal Security Service of Russia to develop cryptographic encryption means, information systems and provide services in the field of information encryption.
Blockchain's direction of Colibri Group includes community management, consulting, and promotion of crypto projects in Russia and CIS. Colibri Group has repeatedly received awards and encouragement as a company that creates the most powerful and high-quality local communities for cryptocurrency projects.
Current clients and partners of Colibri Group are leaders of the crypto industry such as Bingbon, ARPA, Bella Protocol, Waltonchain, Algorand, CyberVein, Gate.io and dozens of other media and blockchain partners.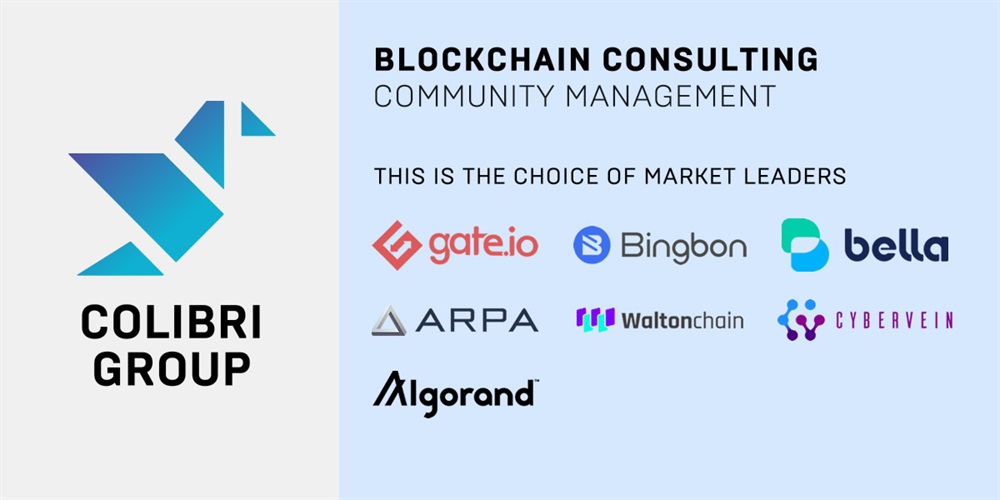 Coindar
Coindar is a service that has evolved from an events calendar to information and analytical resource with its television, content, and platform for events. Nevertheless, the cryptocurrency calendar of events remains a priority of the service.
Coindar was created in 2017 and is the most important fundamental analysis tool for many traders and investors. Leading industry media such as TheNextWeb, Bitcoin.com, CryptoPolitan, CoinDesk, Investing.com, ForkLog have reviewed or link back to Coindar.
The Coindar team is always kept abreast of new developments and works with the world's largest industry conferences such as Digital Summit, DeFi Summit, Blockchain Life, Cryptofin, Decentralized, and others.
More than 100 cryptocurrencies have their representatives in Coindar, among them Crypto.com, Ontology, ARPA, IOST, LAToken, PIVX, DentaCoin, WaltonChain, and others.
Coindar Synergies is a platform for events of any complexity. Cryptocurrencies host AMA, contests, webinars, and other events at Coindar Synergies.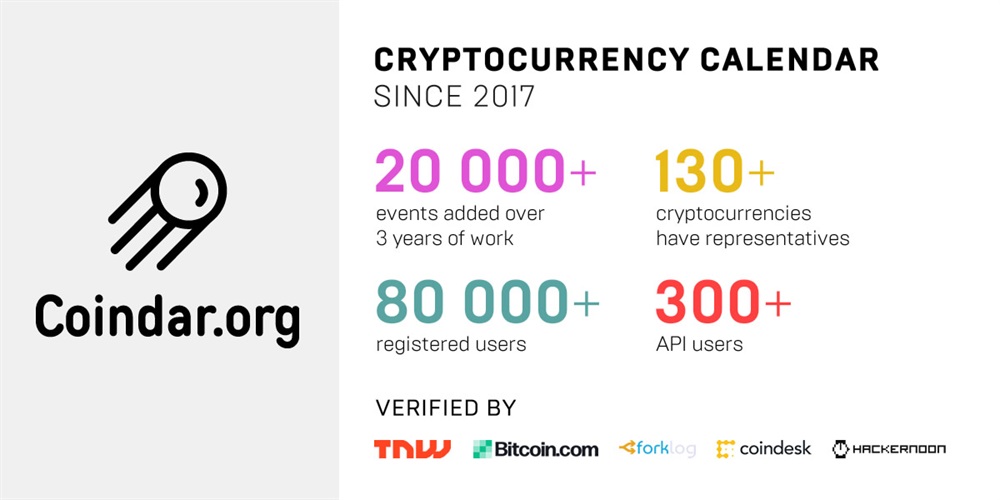 Colibri Group & Coindar
In April 2020, Coindar and Colibri Group merged to address common challenges faced by the crypto industry. Colibri Group's expertise in community management and marketing, combined with Coindar's technical expertise and its own popular resource coindar.org, allows them to perform a wide range of tasks from quality promotion and community management to software development (R&D).
Presentations
Community management
Coindar Synergies