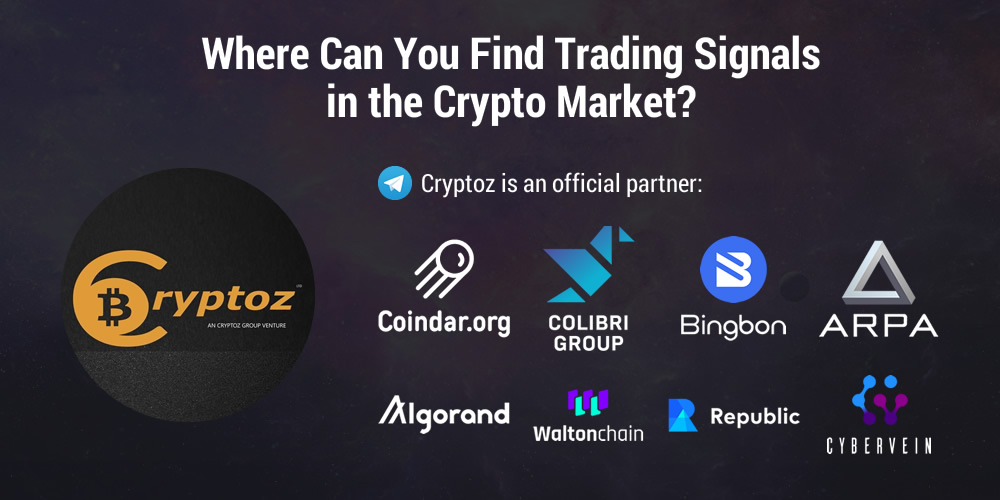 Using trading signals is the most popular trading method for users who still don't have enough trading experience but who want to get trading experience in the crypto market. For experienced traders, this is a good tool to confirm/refute their theories or a way to see opportunities that they didn't notice.
Among hundreds of channels with trading signals, CryptoZ compares favorably. The CryptoZ team daily provides free and high-quality analytics of the crypto market. Unlike many signaling projects, CryptoZ is aimed at long-term development, therefore it has its own website and two popular groups on Facebook.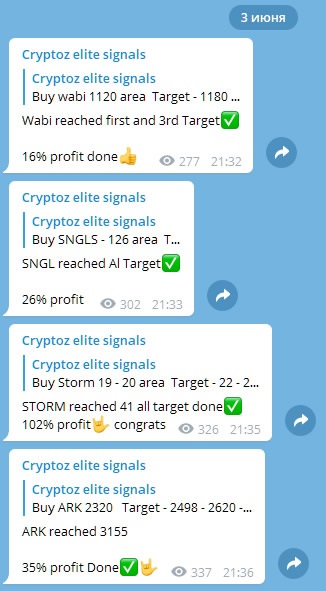 CryptoZ paid channel has over 350 participants and signals are published daily.
We're proud to announce that CryptoZ has become a partner of Coindar and Colibri Group, as well as of such cryptocurrency projects as Bingbon, ARPA, Waltonchain, Republic, Algorand and CyberVein.
CryptoZ Community