AllianceBlock
ALBT
March 25, 2022 14:00
AllianceBlock ALBT: Live Stream on YouTube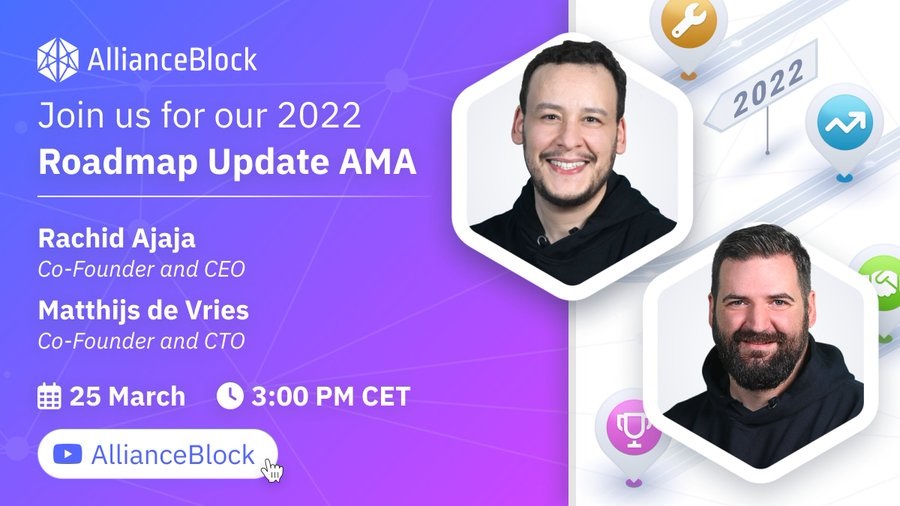 What is AMA?
An AMA (ask me anything) is a usually online informal interactive meeting where participants are free to ask the guest questions and get answers in real time.
We are moving the Roadmap AMA to next week on 25 March, same time at 3:00 PM CET. This is due to last-minute unavailability. Set your reminders👇
www.youtube.com
We've shared some nuggets 👀 in our Telegram group about
#Fundrs
and
#DEX
—join us!
t.me
twitter.com
ALBT price changes after event publication
54.45%
Now
(Added 10 months ago)
The event is about to begin
24 AMA sessions
6 exchange events
3 events related to earnings
2 conference participations
1 partnership
1 report
1 update