AmpliFi
AMPLIFI
February 7, 2023 0:00
AmpliFi: AMA on Telegram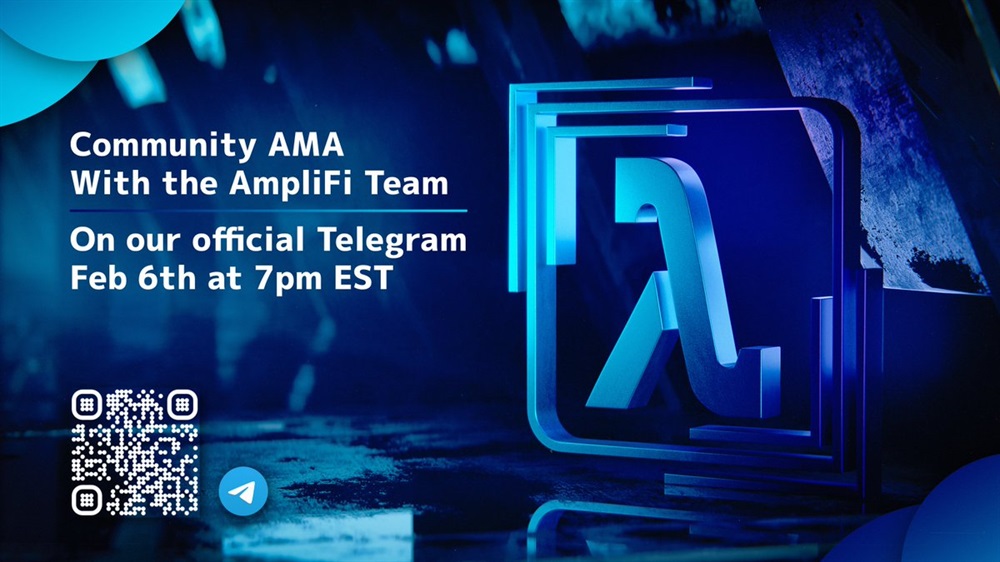 Join to an AMA on Telegram
What is AMA?
An AMA (ask me anything) is a usually online informal interactive meeting where participants are free to ask the guest questions and get answers in real time.
Don't miss our first AMA of 2023! 🎉 Join us as we discuss the next
#AMPLIFI
module,
@AutomaticDeFi
, Yield Amplification, and much more! Monday, February 6th at 7pm EST on TG.
AMPLIFI price changes after event publication
The event is about to begin