Aragon
ANT
August 19, 2021 16:00
Aragon ANT: AMA on Discord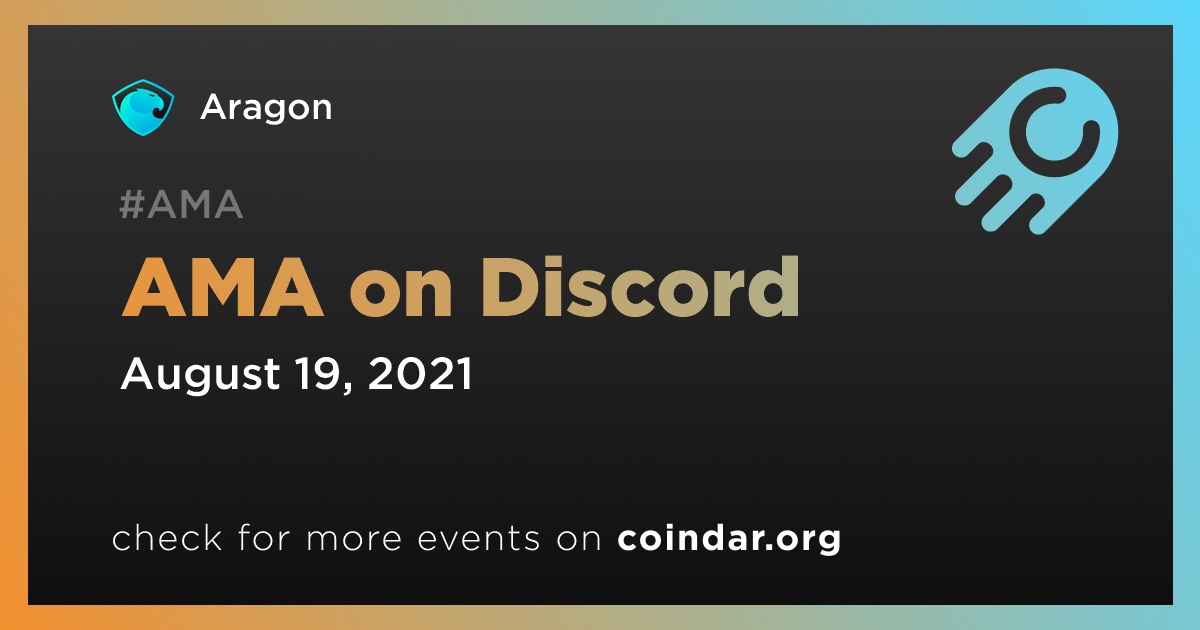 What is AMA?
An AMA (ask me anything) is a usually online informal interactive meeting where participants are free to ask the guest questions and get answers in real time.
Discover the next steps and contribute to the decentralization of the Aragon Network, through the launch of a fractal DAO!
forum.aragon.org
Join the open chat this Friday 19th at 4pm (UTC) on Discord (
aragon.chat
) > Community Discussion > chan:Auditorium.
ANT price changes after event publication
The event is about to begin
28 AMA sessions
11 exchange events
10 meetups
6 events related to decentralized autonomous organizations (DAO)
3 general events
2 releases
1 token swap
1 event related to testing of new functions
1 update
1 partnership
1 event related to earnings
1 branding event
1 conference participation