Aragon
ANT
June 17, 2022 14:30
Aragon ANT: AMA on Twitter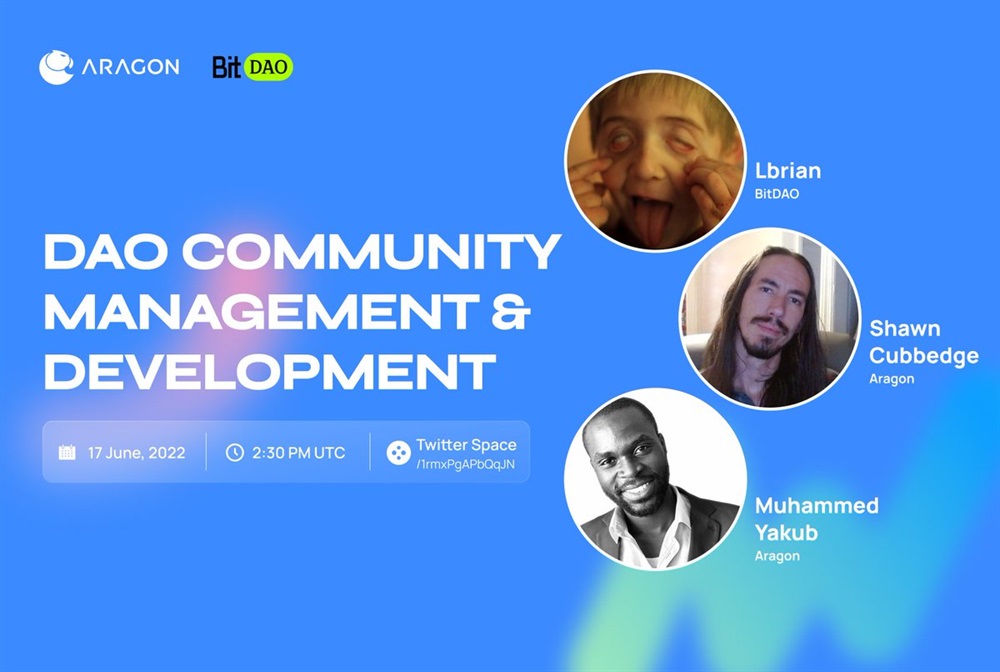 What is AMA?
An AMA (ask me anything) is a usually online informal interactive meeting where participants are free to ask the guest questions and get answers in real time.
This Friday, we'll be talking all things DAO community management with
@dao_lbrian
of
@BitDAO_Official
. Join us on Twitter Spaces at 2:30 pm UTC!
ANT price changes after event publication
The event is about to begin
25 AMA sessions
11 exchange events
9 meetups
6 events related to decentralized autonomous organizations (DAO)
3 general events
2 releases
1 token swap
1 event related to testing of new functions
1 update
1 partnership
1 event related to earnings
1 branding event
1 conference participation