Bankless DAO
BANK
Bankless DAO to Hold AMA on X on September 21st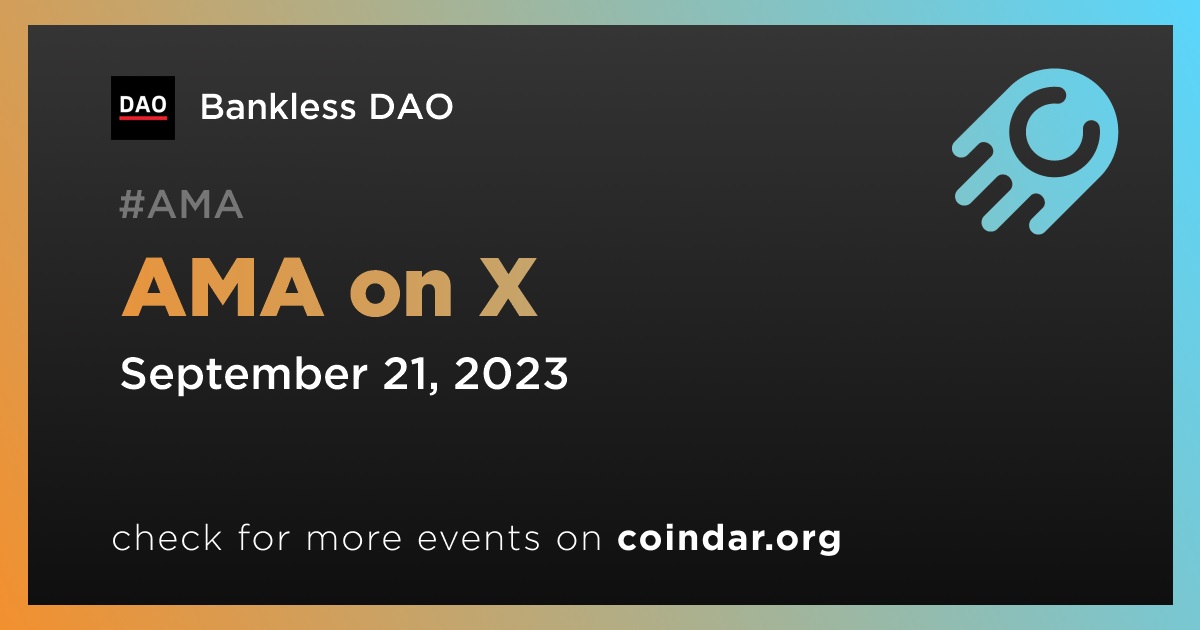 Bankless DAO will host an AMA on X with Mailchain on September 21st. The focus of the discussion will be on addressing communication challenges in the web3 space.
Event date: September 21, 2023 16:00 UTC
What is AMA?
An AMA (ask me anything) is a usually online informal interactive meeting where participants are free to ask the guest questions and get answers in real time.
Exciting news!
We're addressing communication challenges in web3 during our AMA
tomorrow
with
Mailchain
Hosted by our very own:
Jaris James
&
Chris B - NF Thinker🏴 (🦉,💳)
Don't miss out on this deep dive into crypto-native communication, end-to-end encryption, and much more.…
The event is about to begin