Biswap
BSW
January 20, 2023
Biswap BSW: AMA on Telegram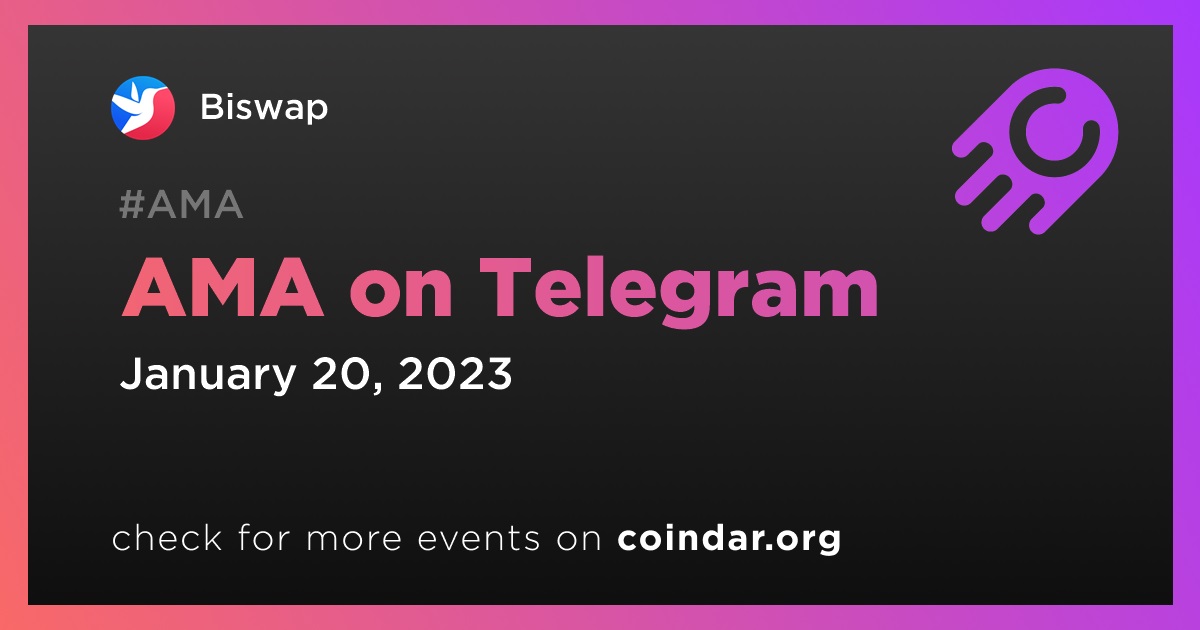 What is AMA?
An AMA (ask me anything) is a usually online informal interactive meeting where participants are free to ask the guest questions and get answers in real time.
🙌Imagine you can ask
#BiswapDEX
CEO anything & he will answer... You don't have to imagine, try your luck at tomorrow's AMA session 📍Ask questions here
bit.ly
and the CEO will answer the most interesting ones!
$BSW
#DEX
#DeFi
BSW price changes after event publication
The event is about to begin
14 exchange events
13 AMA sessions
6 updates
5 contests
5 events related to earnings
5 partnerships
3 events related to NFT and digital art
2 releases
2 branding events
1 token burn
1 general event