Camelot Token
GRAIL
Camelot Token GRAIL: Partnership With UnshETH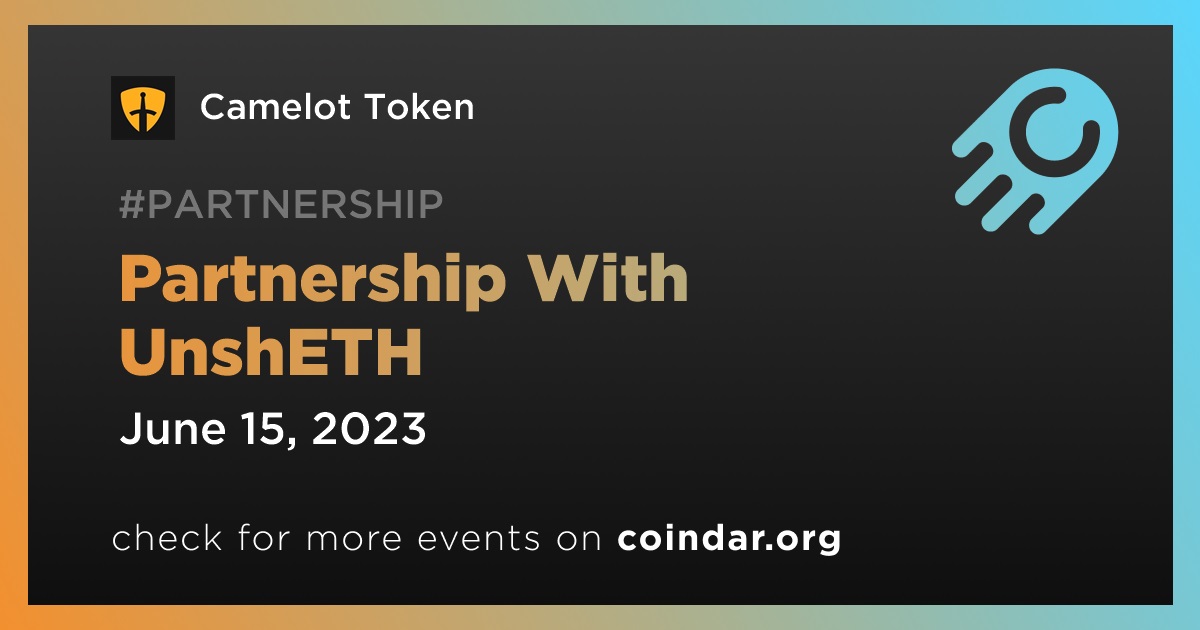 Event date: June 15, 2023 UTC
@unsheth_xyz
@arbitrum
We'll be working with unshETH to support their growth, e.g protocols leveraging
$unshETH
as the base asset for LPs.
Our upcoming v3 farms will also be a highly efficient liquidity solution for LSDs, & we're privileged that
@unsheth_xyz
shares our vision to leverage this. /8
@unsheth_xyz
@arbitrum
We're proud to work with a partner pushing LSD innovation, and we look forward to what we can achieve together on Arbitrum.
The Round Table welcomes the unshETH community ⚔️
9/9
GRAIL Price Changes After Event Publication
The event is about to begin