Carbify
CBY
Carbify CBY: NFT Swap Launch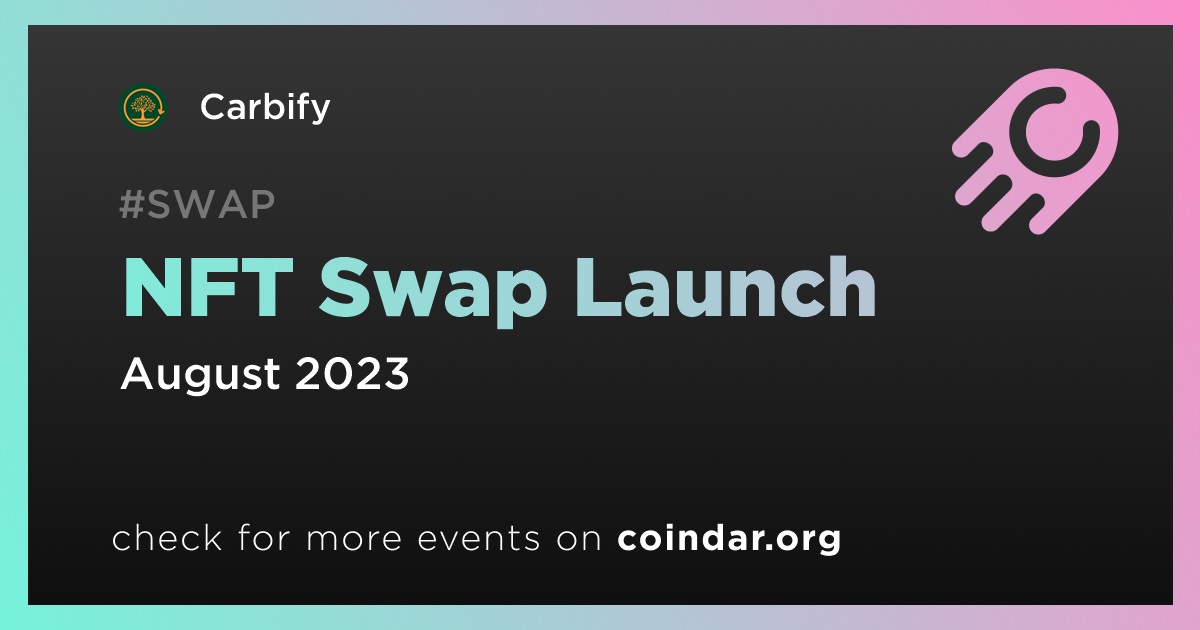 Carbify is nearing the completion of its Smart NFT and aCO2 audits. This development signifies that the company is on track to launch its NFT in August.
Event date: August 2023 UTC
What is a coin swap (token swap)?
A coin swap is a process of cryptocurrency migration from one blockchain to another. It may be due to a hard fork (coin swap) or a mainnet launch (token swap). Holders need to follow swap guides in order not to lose their cryptocurrency.
The event is about to begin