Coin Gabbar Token
CGT
November 18, 2022 14:00
Coin Gabbar Token CGT: AMA on Twitter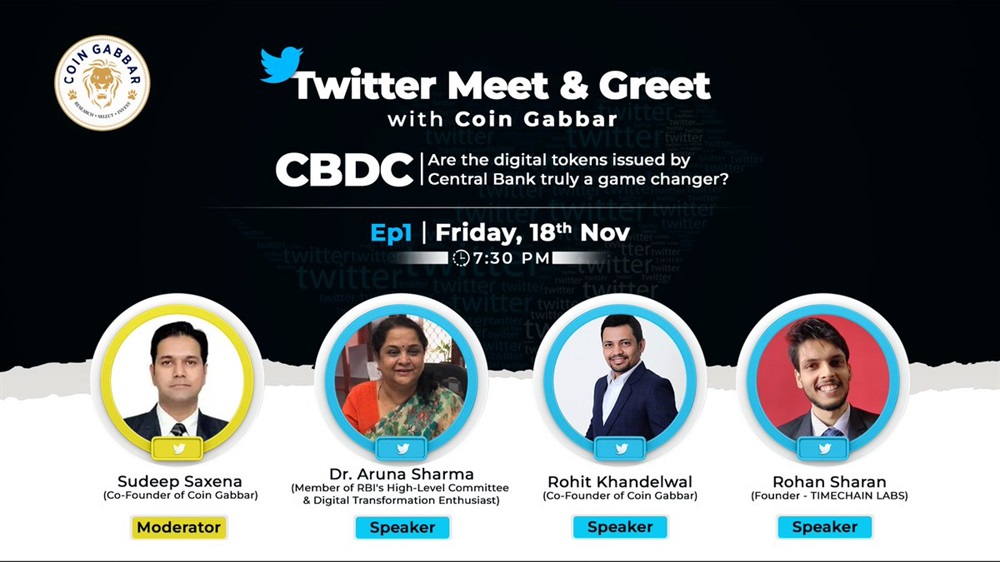 AMA will be held on Twitter space
What is AMA?
An AMA (ask me anything) is a usually online informal interactive meeting where participants are free to ask the guest questions and get answers in real time.
@coin_gabbar
is coming up with electrifying Twitter sessions from this week. Join us in first episode of
#Twitter
Meet & Greet this Friday, 7:30 PM IST. Our speakers will be talking about
#CBDC
and the session will be monitored by our co-founder
@CMASUDEEPSAXENA
. See you.
CGT price changes after event publication
The event is about to begin