Collab.Land
COLLAB
Collab.Land to Host Community Call on September 21st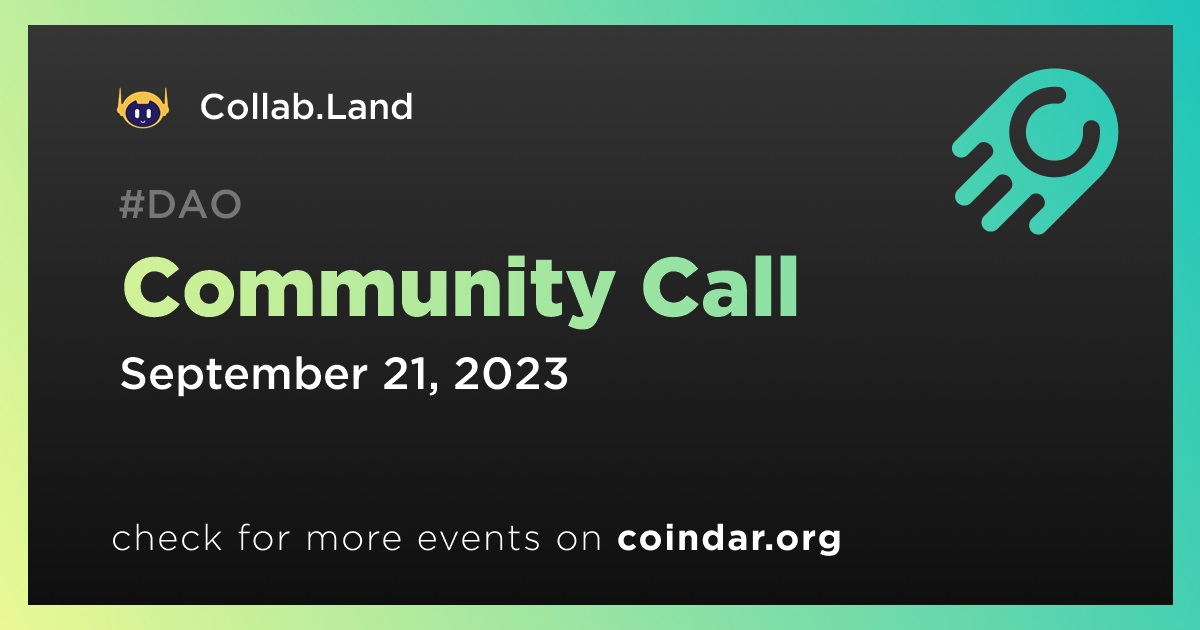 Collab.Land will host a community call on X on September 21st at 17:30 UTC.
Event date: September 21, 2023 17:30 UTC
Collab🤝Community:🔥💀 Hot Topics💀🔥 returns!
Taking place
thursday at 1:30pm
EDT, we'll be sharing our space with community members and keeping things spicy 🌶️
Got suggestions for hot topics to discuss?
Drop 'em below set your reminders now! 👇
https://twitter.com/i/spaces/1MYxNoZQvYvKw
The event is about to begin