Crave
CRAVE
Crave: CRAVE Swap Close Date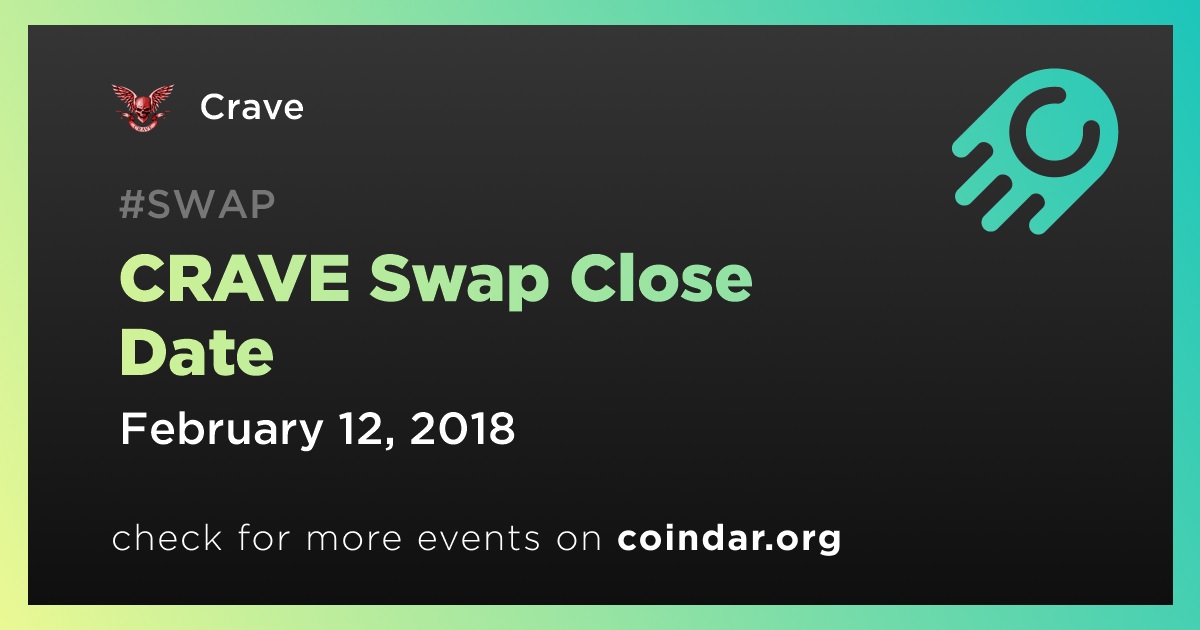 Event date: February 12, 2018 UTC
What is a coin swap (token swap)?
A coin swap is a process of cryptocurrency migration from one blockchain to another. It may be due to a hard fork (coin swap) or a mainnet launch (token swap). Holders need to follow swap guides in order not to lose their cryptocurrency.
New CRAVE wallet with sources will be posted on January 11, 2018.
Coin Swap Details:
Swap will be 1 'old' CRAVE to 10 'new' CRAVE coins.
Starts on January 11, 2018
Ends on February 12, 2018
More Information Here:
https://t.co/wHkgbId1PC
The event is about to begin