Decentraland
MANA
May 3, 2018
Decentraland MANA: Decentraland Community AMA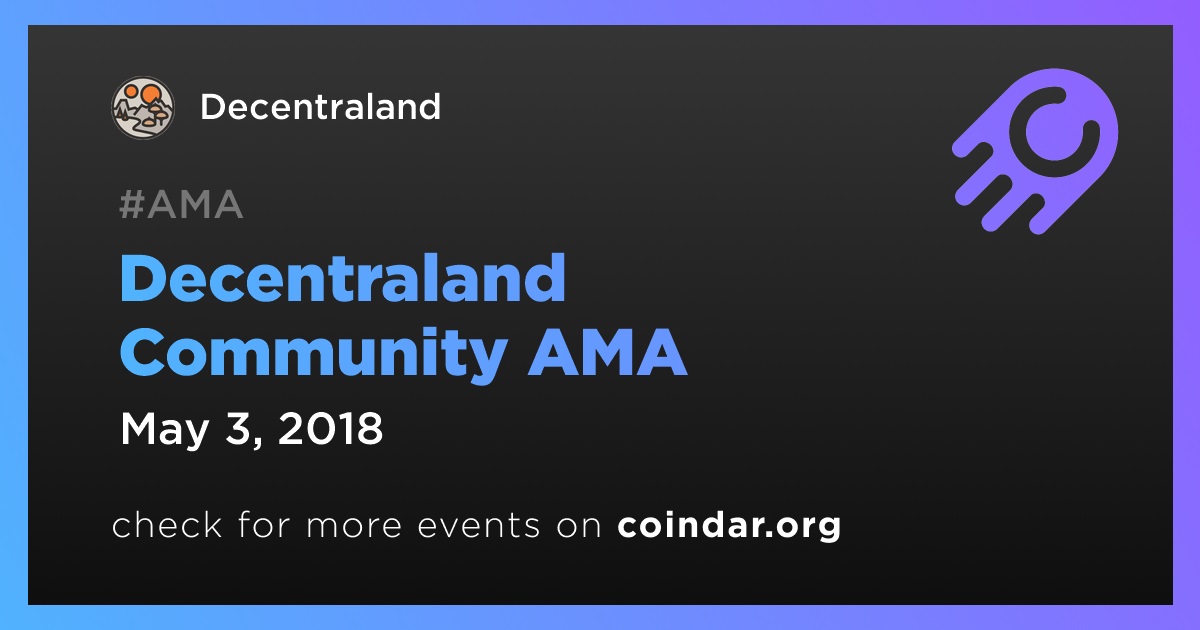 What is AMA?
An AMA (ask me anything) is a usually online informal interactive meeting where participants are free to ask the guest questions and get answers in real time.
Join our Tech Lead and cofounder
@eordano
for an AMA on
https://t.co/pjv5NOhXJc
this Thursday, May 3, at 7PM EDT! Learn more about our new SDK, find answers to questions about our upcoming developments, and more!
MANA price changes after event publication
The event is about to begin
34 exchange events
7 AMA sessions
7 partnerships
7 releases
4 events related to decentralized autonomous organizations (DAO)
3 meetups
2 conference participations
2 contests
2 updates
1 token burn
1 event related to NFT and digital art
1 general event