Dexalot
ALOT
Dexalot to Hold AMA on Twitch on September 26th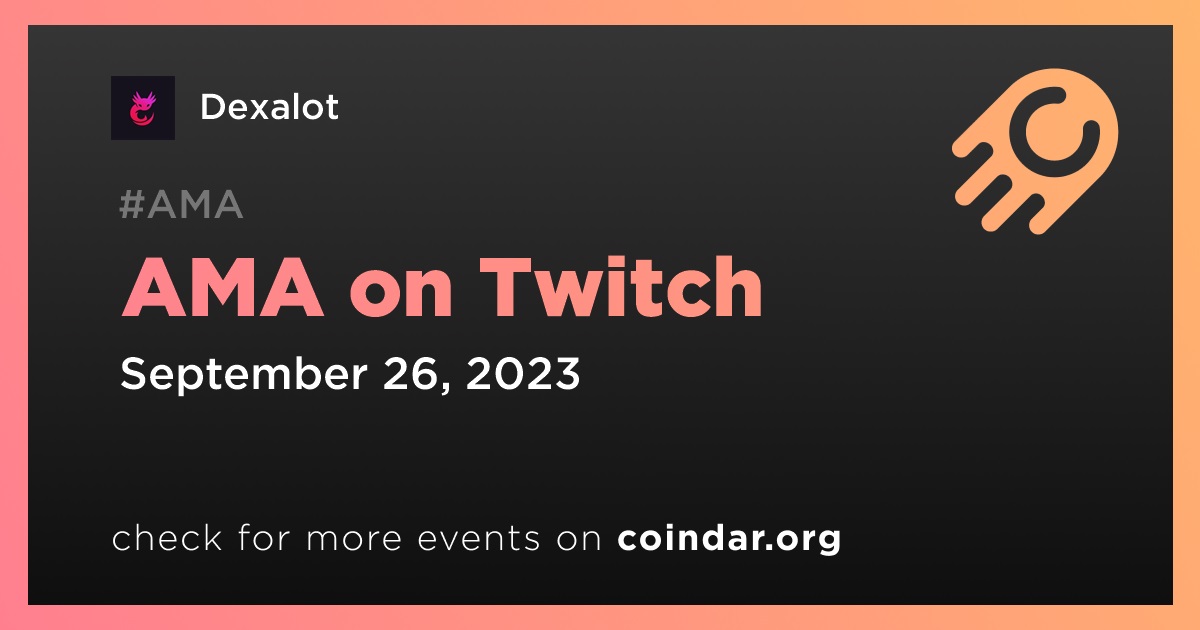 Dexalot will host an AMA on Twitch with Utku Dorduncu, the Director of Paribu Ventures, on September 26th at 4 pm UTC.
Event date: September 26, 2023 16:00 UTC
What is AMA?
An AMA (ask me anything) is a usually online informal interactive meeting where participants are free to ask the guest questions and get answers in real time.
The event is about to begin