Ergo
ERG
January 27, 2021
Ergo ERG: Hard Fork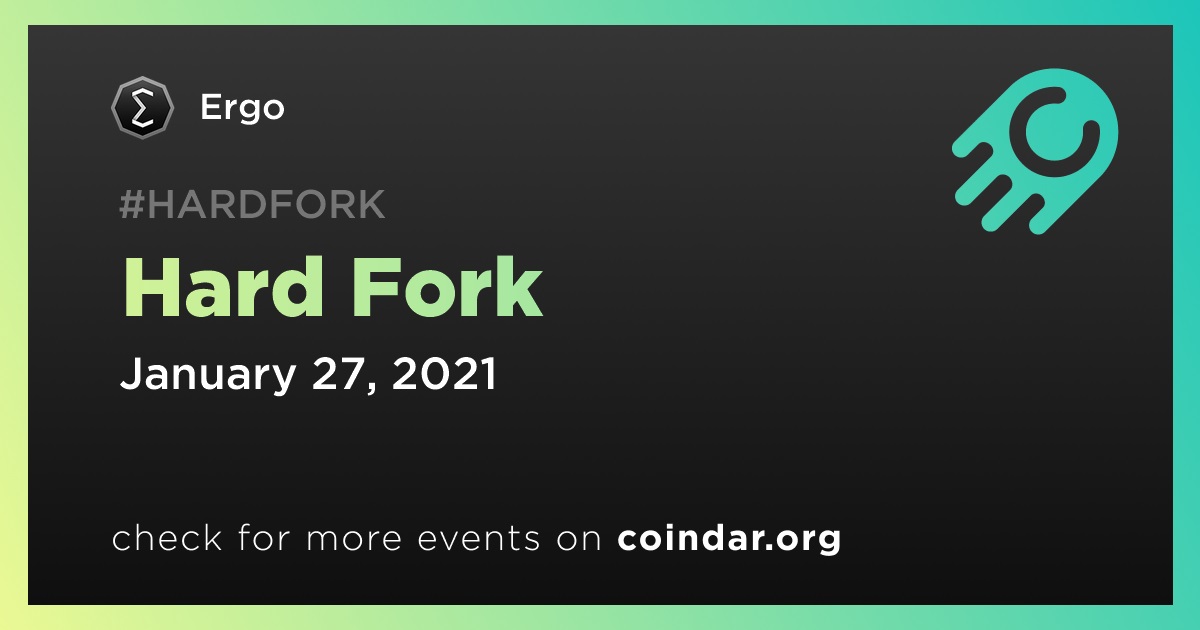 What is a hardfork?
The cryptocurrency mainnet operates according to certain rules. To improve network performance or correct errors, changes are periodically introduced into it. A hard fork represents changes that are not compatible with previous versions of software supporting the cryptocurrency network. In order to continue to mine the cryptocurrency, miners need to update the software.
In some cases, as a result of a hard fork, a completely new cryptocurrency may appear, as happened with Bitcoin Cash and EthereumPoW.
The Hardening protocol upgrade activation is set to block 414,720 (around January, 27th, 2021).
$erg
ERG price changes after event publication
The event is about to begin
76 AMA sessions
10 exchange events
10 releases
6 events related to testing of new functions
5 updates
4 contests
4 general events
2 hard forks
2 meetups
2 branding events
1 conference participation
1 announcement
1 partnership
1 event related to a decentralized autonomous organization (DAO)
1 event related to earnings