March 2, 2022 21:00
Floki Inu FLOKI: AMA on Twitch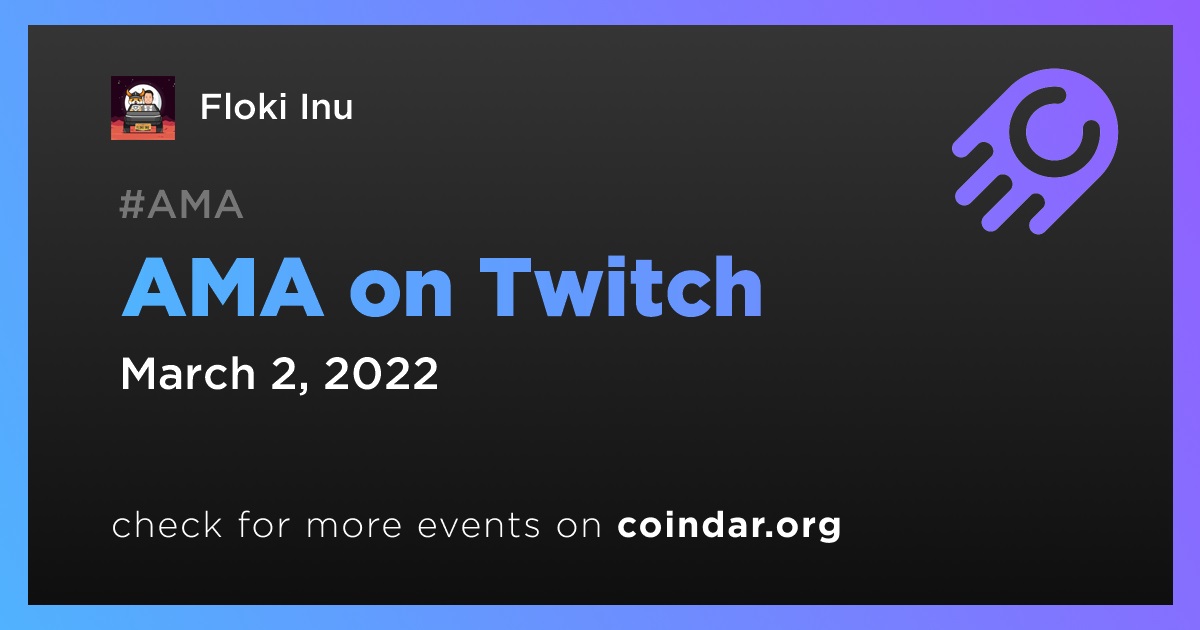 What is AMA?
An AMA (ask me anything) is a usually online informal interactive meeting where participants are free to ask the guest questions and get answers in real time.
We now have a Twitch channel dedicated to livestreaming the
#Valhalla
Battle Arena prototype and showing you
#FLOKI
's disruptive
#NFT
game in all its glory! There will be a livestream every Monday, Wednesday, and Friday from 6pm UTC until 9pm UTC.
www.twitch.tv
The event is about to begin
105 AMA sessions
12 exchange events
5 releases
2 partnerships
1 report
1 update
1 event related to NFT and digital art
1 contest
1 event related to earnings