FLUX
FLUX
FLUX to Conduct Parallel Asset Snapshot on October 31st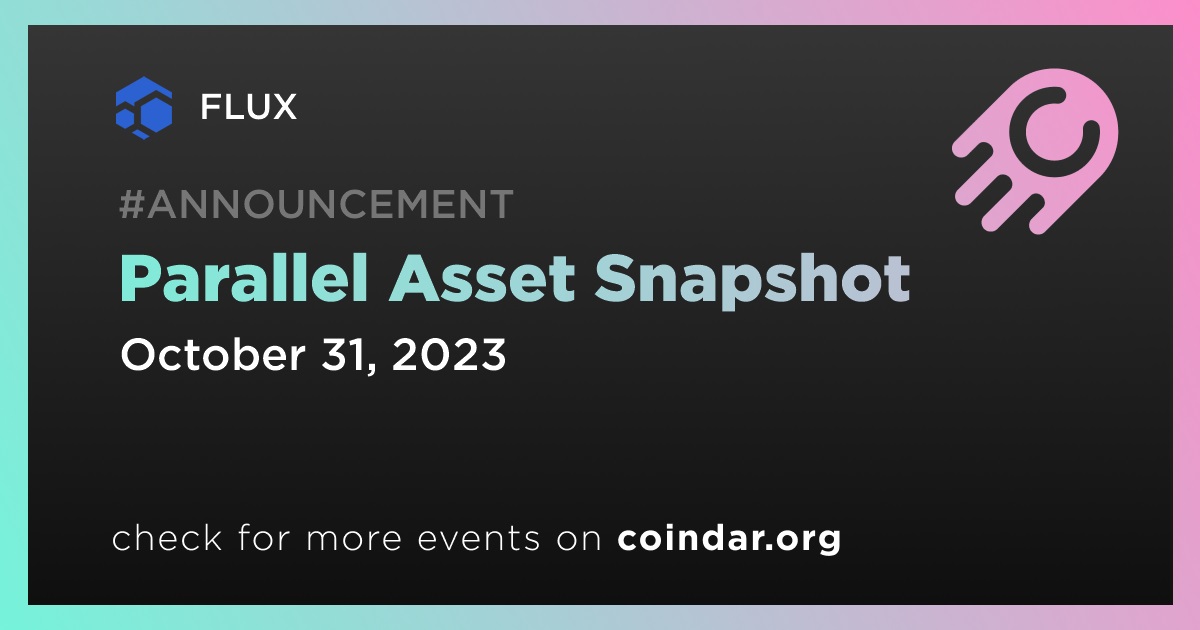 FLUX announced its 10th parallel asset snapshot which will take place on October 31st.
Event date: October 31, 2023 UTC
Get ready for the 10th Parallel Asset Snapshot on October 31, 2023.
Hold
$FLUX
in your
Zelcore
wallet during the snapshot to qualify for ~4% of token rewards. Unlocking the true potential of decentralization!
More Flux = more rewards. Happy Flux-o-Ween! 🎃
#SnapshotAlert
The event is about to begin