Fringe Finance
FRIN
February 3, 2023 8:00
Fringe Finance FRIN: AMA on Twitter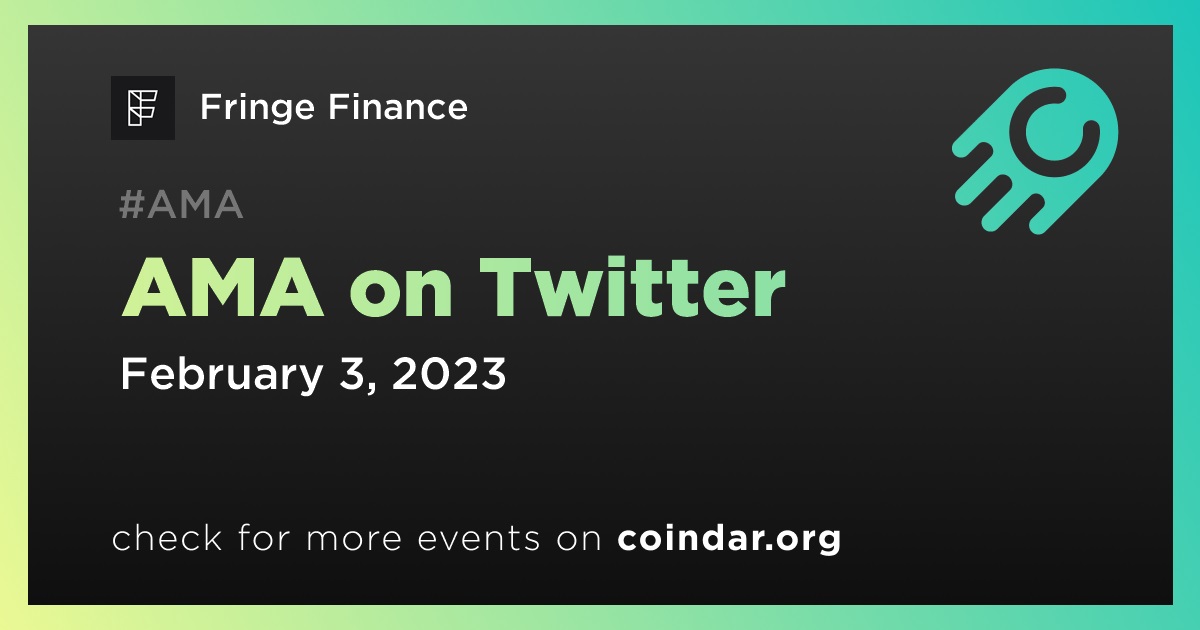 Join to an AMA on Twitter
What is AMA?
An AMA (ask me anything) is a usually online informal interactive meeting where participants are free to ask the guest questions and get answers in real time.
Twitter Spaces incoming! Friday
@
8 AM UTC we will be chatting about DAO Treasury Management solutions with
@juiceboxETH
's
@filipvvvvvv
🧃🧃 Hosted by the one and only
@konstant_crypto
Stay tuned for an incoming spaces link!
FRIN price changes after event publication
The event is about to begin
14 updates
5 AMA sessions
2 reports
1 event related to a decentralized autonomous organization (DAO)
1 exchange event
1 release