Goldmint
MNTP
May 10, 2018
Goldmint MNTP: GoldMint Tel Aviv Meetup, Israel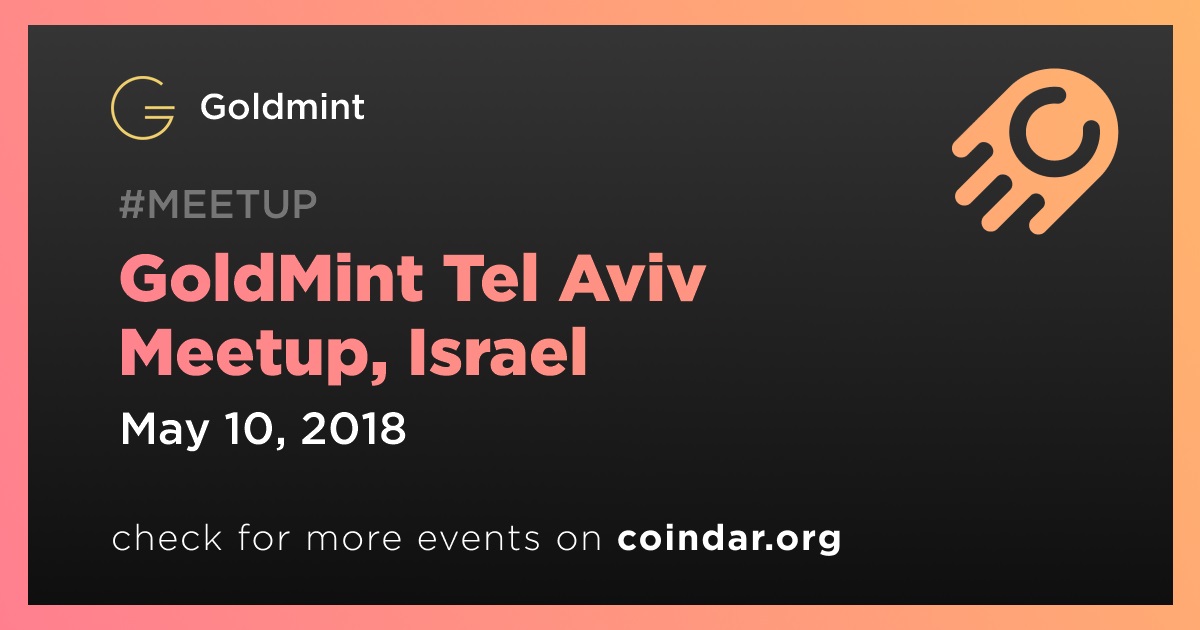 GoldMint company which aims at total transforming the gold-secured loans industry, invites you to their MeetUp, May, 10 in Tel Aviv.
On the meetup you'll be able to learn:
- how blockchain technology can change the conservative financial institutes;
- the prospects of commodity tokenization and the reasons for stable coin absence in crypto economy;
- how GoldMint team plans to increase the price of MNTP token (our utility token) in 2018 and what marketing tools we use;
- the top secrets of GoldMint ICO process, that finished 11.11.2017 and the difficulties we faced after ICO;
- what "Custody Bot" ATM is and how robots solve the problems of primary information saving on blockchain.

Hope to meet you in Tel Aviv!
MNTP price changes after event publication
The event is about to begin
8 conference participations
1 exchange event
1 meetup
1 branding event