Hotbit Token HTB: Video Contest Ends
77
Reliable source
Added 11/19/2020 10:49:22 AM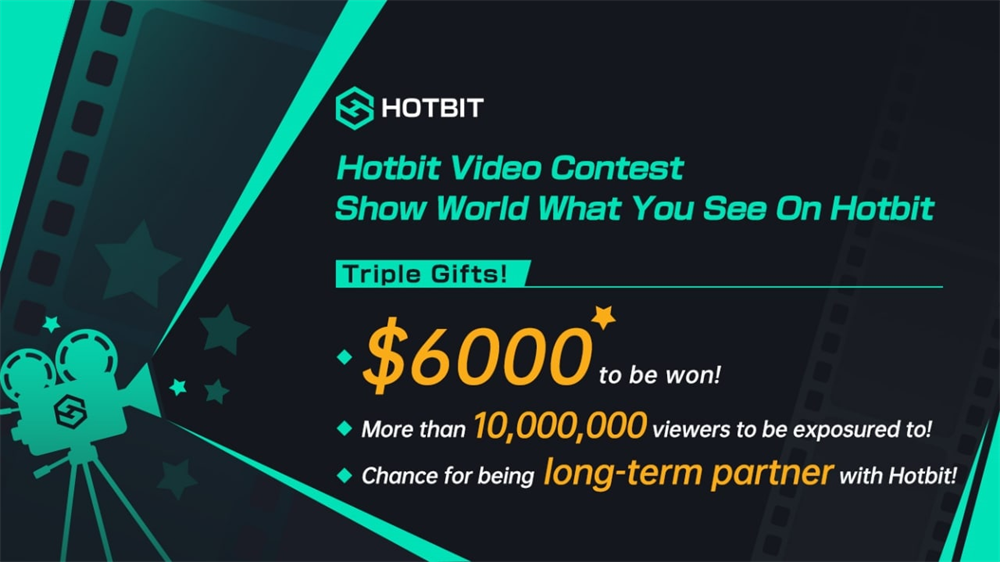 The  schedule is as follows

Activity Period: 10:00 AM, November 13th, 2020 -- 10:00 AM, November 26th, 2020 (UTC)Voting Period: 10:00 AM, November 27th -- 10:00 AM, December 2nd, 2020 (UTC)Results Publish: December 4th, 2020 (UTC) (The specific time will be announce in further notice) 

Participants notice      

1. Your original video (that revolve around Hotbit ETF Section, Hotbit Investment Products, Hotbit&Defi) should contain: 

- How to register a Hotbit account (Your account invitation link or code is reflected in the account registration process.).
- Basical introduction about Hotbit and funtions of each section.
- Your referral link or code shall be shown in the video or description (eg: https://www.hotbit.pro/register?ref=677443 )
   2. Video about the theme "Hotbit ETF Section" shall contain the concept, price mechanism and advantagges of ETF.    
 3. Video about the theme "Hotbit Investment product" shall contain the advantagges and types of investment products on Hotbit.     
4. Video about the theme "Hotbit & Defi" shall contain "live" trade of defi projects (including add & delete favorite ) and transaction fee.     
5. Entrants are allowed to choose one of three themes to create. All entrants are required to upload your original video to Youtube and submit the video link to "HOTBIT Video Contest Application Form".(https://forms.gle/eNnPNjTQ1Pm7XFpZ9).

HTB price changes after event publication
The event is about to begin