IPOR
IPOR
January 25, 2023 12:00
IPOR: Liquidity Mining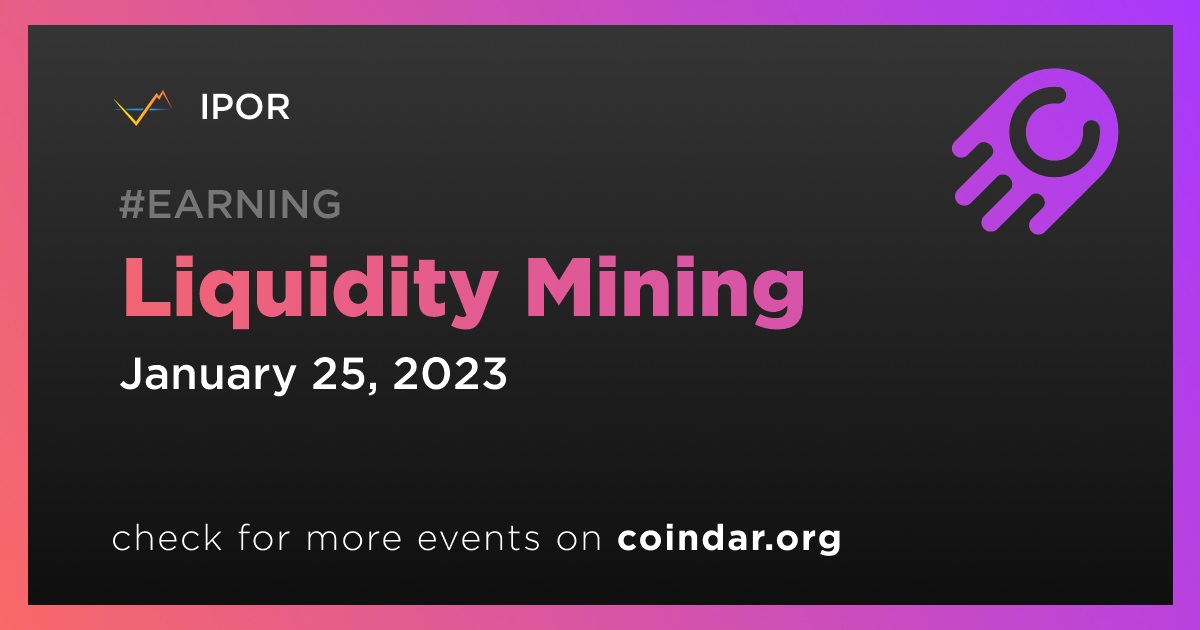 Liquidity mining rewards will launch on Jan 25 (Wed) at 12:00 pm UTC
1/ The IPOR DApp UI on the Görli testnet was just updated to feature a liquidity mining section (simulated APRs). 🔗
goerli.ipor.io
Use the faucet to get testnet stablecoins (USDC, USDT, DAI) and IPOR tokens to play around. Detailed instructions will be shared soon.
2/ The mainnet DApp UI will be updated to feature a liquidity mining section tomorrow. Liquidity providers will be able to stake their ipXXXX tokens.
$IPOR
token holders will be able to stake for pwIPOR. Liquidity mining rewards will launch on Jan 25 (Wed) at 12:00pm UTC.
IPOR price changes after event publication
The event is about to begin