JumpToken
JMPT
JumpToken to Hold AMA on X on September 21st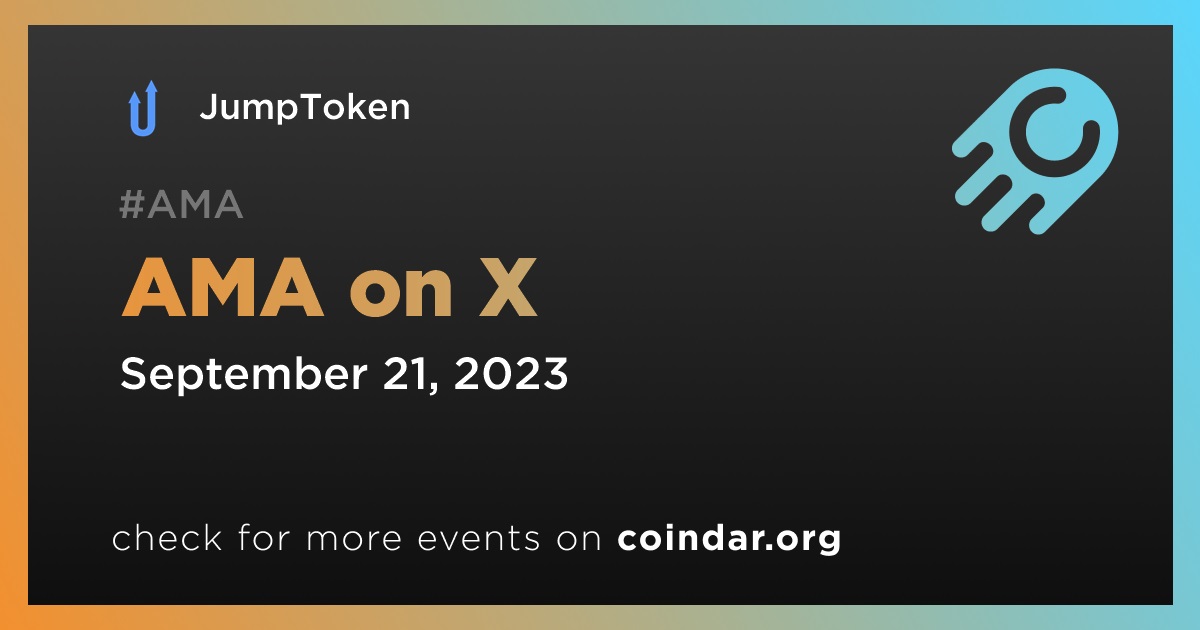 JumpToken will host an AMA on X on September 21st. The discussion will revolve around future projects, the company's vision, and ways to enhance community engagement.
Event date: September 21, 2023 13:00 UTC
What is AMA?
An AMA (ask me anything) is a usually online informal interactive meeting where participants are free to ask the guest questions and get answers in real time.
The event is about to begin