MahaDAO
MAHA
MahaDAO to Hold Giveaway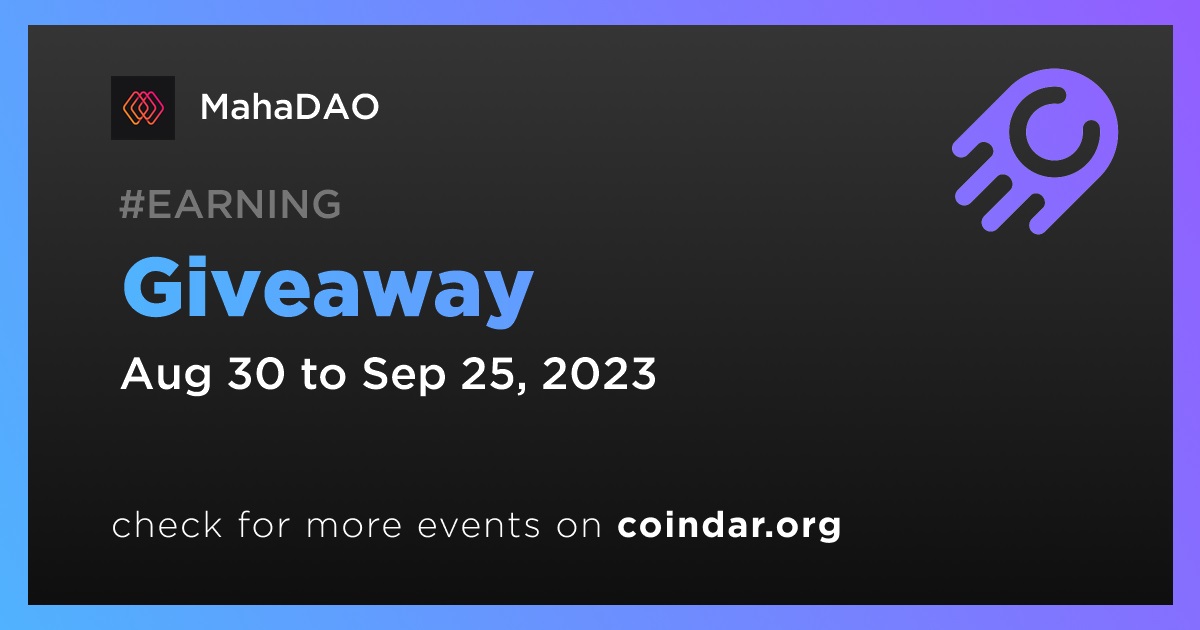 MahaDAO is set to host the MAHA sprint Zealy challenge. The event is scheduled to start on the 30th of August at 4 pm UTC and will run for a duration of four weeks, concluding on the 25th of September at 4 pm UTC.
Event date: Aug 30 to Sep 25, 2023 UTC
Attention
$MAHA
community! 📣
Gear up for the
$MAHA
Sprint on Zealy! 🚀
📅 Kick-off:
4pm
UTC, Wednesday, 30 August '23
⌛ Duration: 4 exciting weeks!
🔚 Finish:
4pm
UTC, Monday, 25 September '23
Get set for a thrilling month of unique challenges in the
$MAHA
universe!🎯…
MAHA Price Changes After Event Publication
The event is about to begin