Marinade staked SOL
MSOL
December 10, 2021 10:00
Marinade staked SOL MSOL: AMA on Discord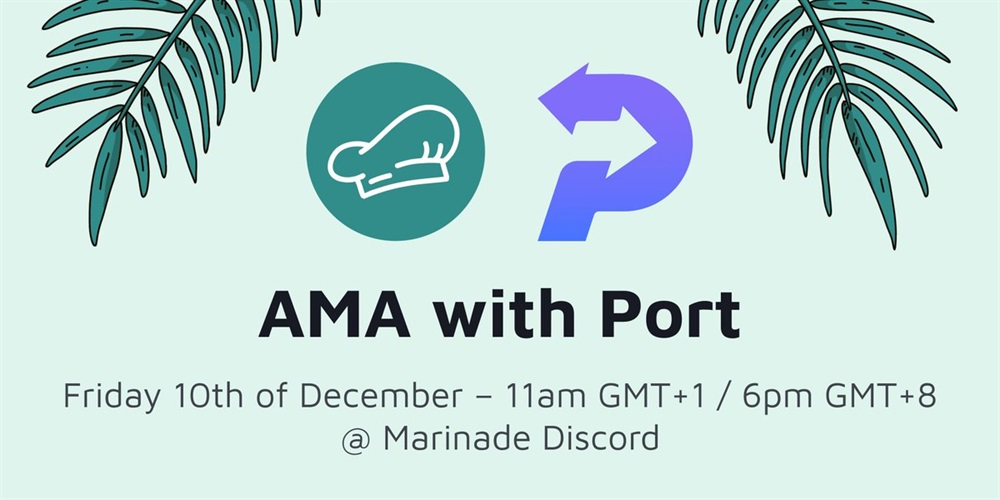 What is AMA?
An AMA (ask me anything) is a usually online informal interactive meeting where participants are free to ask the guest questions and get answers in real time.
📣 It is time for the second DeFi Partner AMA, this time with
@port_finance
on Friday at 11am GMT+1. 👉 We'll talk about Port, lending, and
$mSOL
. You don't want to miss this one! 🎁 There will also be giveaways for the audience, more info in our discord. See you on Friday!
MSOL price changes after event publication
91.84%
Now
(Added 11 months ago)
The event is about to begin
9 AMA sessions
2 reports
1 event related to earnings