Marinade staked SOL
MSOL
July 27, 2022 16:30
Marinade staked SOL MSOL: AMA on Twitter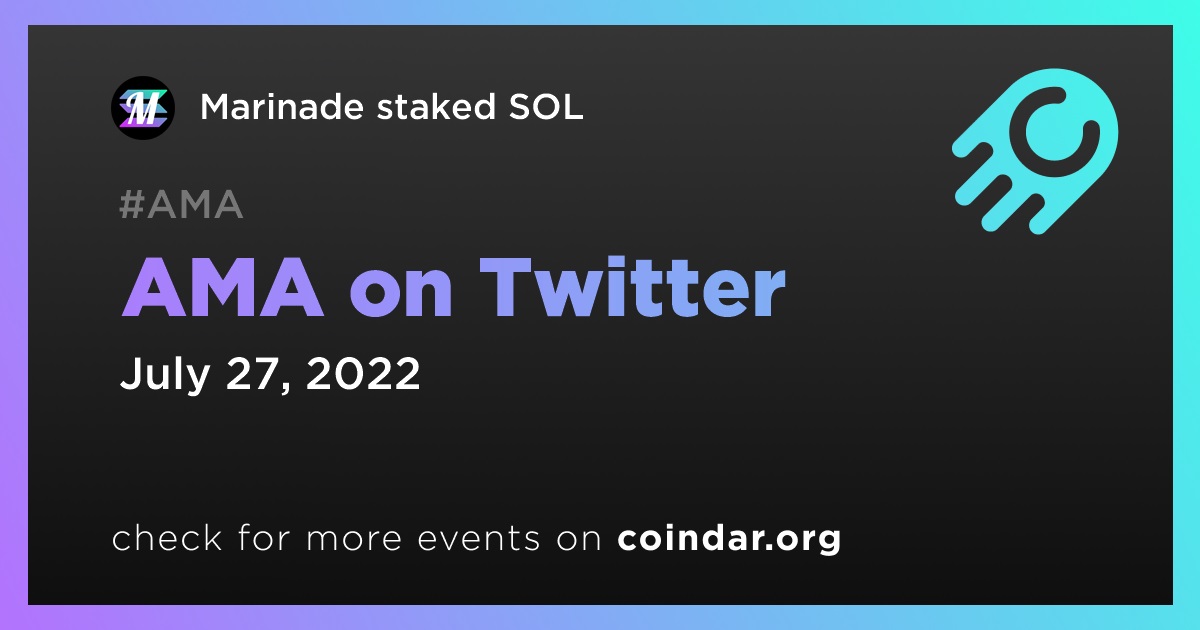 What is AMA?
An AMA (ask me anything) is a usually online informal interactive meeting where participants are free to ask the guest questions and get answers in real time.
👨‍🍳🐙 + 🦊🟠 Pleased to welcome the
@FamousFoxFed
a Solana NFT project with an awesome community to the kitchen on Wednesday for a Spaces! Set a reminder here!
twitter.com
MSOL price changes after event publication
The event is about to begin
9 AMA sessions
2 reports
1 event related to earnings