Modum
MOD
Modum MOD: Modum Community AMA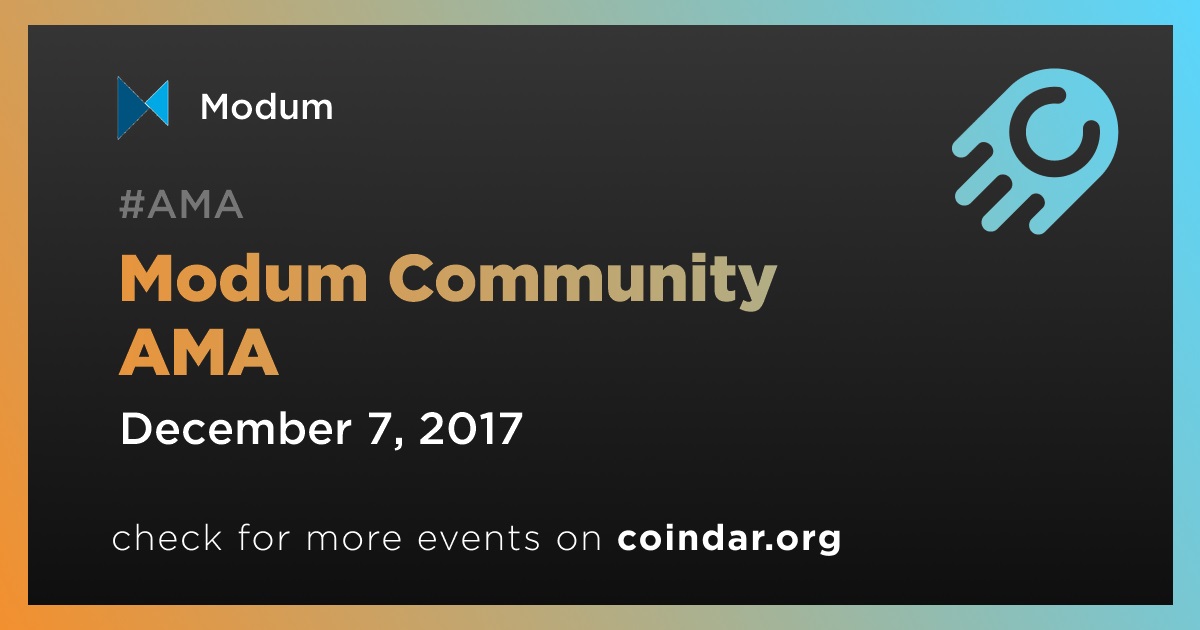 Event date: December 7, 2017 21:00 UTC
What is AMA?
An AMA (ask me anything) is a usually online informal interactive meeting where participants are free to ask the guest questions and get answers in real time.
Get your questions ready! modum will host an AMA on our subreddit December 7th at 16:00 EST.
https://t.co/A9k52lxilD
Join our reddit! Up-vote your favorite questions! And post your own! We look forward to speaking with you all in real time on Thursday.
The event is about to begin