Oasys Games
OAS
Oasys Games to Host AMA on Twitter With DoraHacks on August 22nd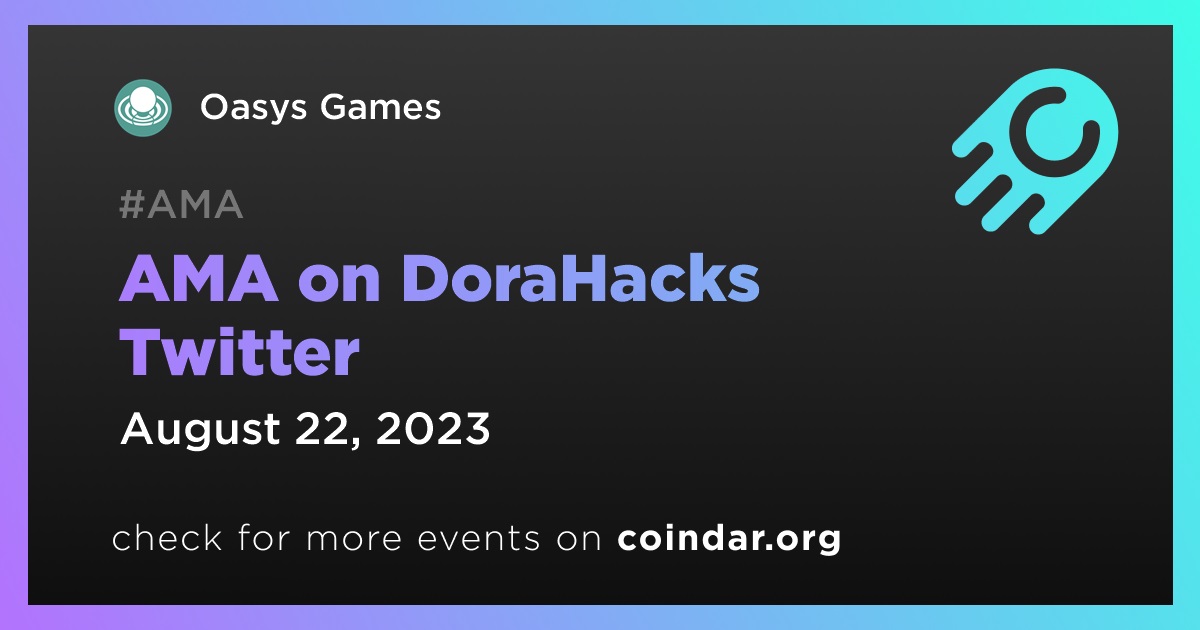 Oasys games and DoraHack will have a joint AMA on Twitter. The session will take place on August 22nd at 11:00 UTC. They will discuss project eligibility, deadlines, prize pools, ideas.
Event date: August 22, 2023 11:00 UTC
What is AMA?
An AMA (ask me anything) is a usually online informal interactive meeting where participants are free to ask the guest questions and get answers in real time.
The event is about to begin