Octopus Network
OCT
February 3, 2023 13:00
Octopus Network OCT: AMA on Twitter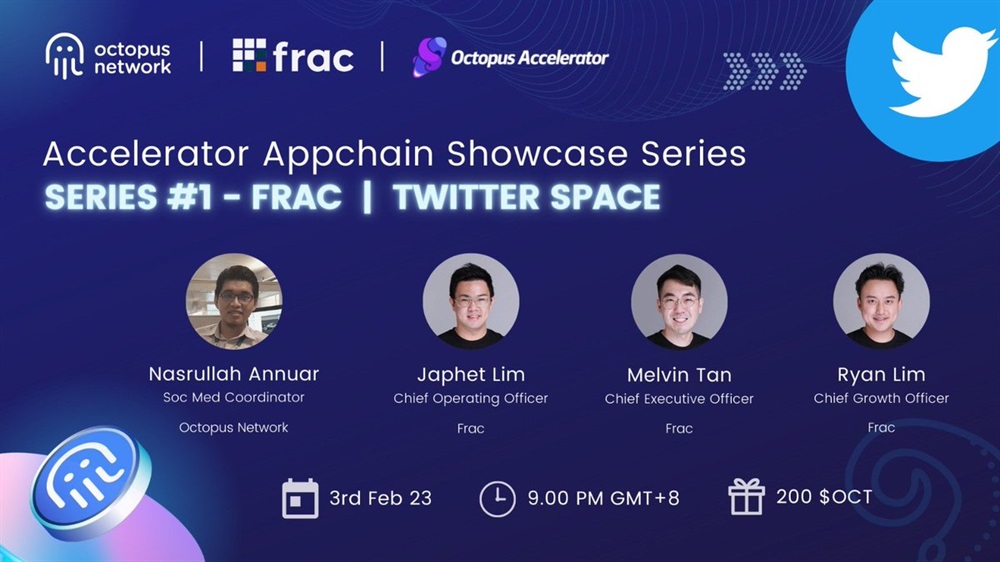 Join to an AMA on Twitter
What is AMA?
An AMA (ask me anything) is a usually online informal interactive meeting where participants are free to ask the guest questions and get answers in real time.
Accelerator Appchain Showcase Series
#1
, presenting
@Frac_tional
with the Core Team in the house. Join us on 3rd February 2023, 9PM GMT+8 We will also have a quiz in
t.me
after the twitter space event. Save your calendar, and see you in our twitter space.
OCT price changes after event publication
The event is about to begin
8 AMA sessions
4 exchange events
2 partnerships
2 events related to decentralized autonomous organizations (DAO)
1 release
1 report
1 meetup
1 branding event