Ookeenga
OKG
February 5, 2023 13:00
Ookeenga OKG: AMA on Discord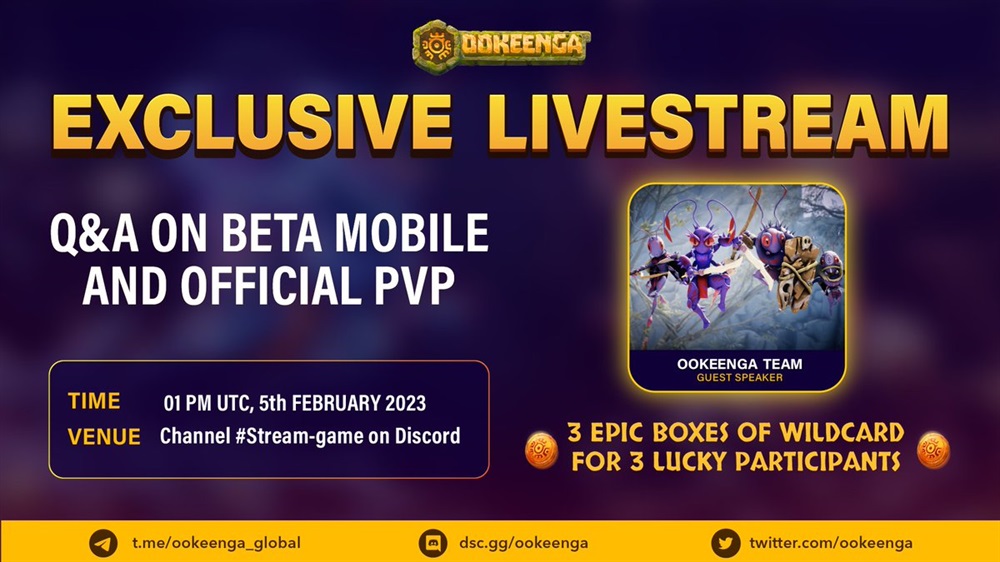 Join to an AMA on Discord
What is AMA?
An AMA (ask me anything) is a usually online informal interactive meeting where participants are free to ask the guest questions and get answers in real time.
Hello Chieftain, We're gonna hold a special live stream on Ookeenga Discord at 1 PM UTC, 5th February 2023🔥🔥 Please send us your questions here👉
forms.gle
so that we can work out the details together🥳🥳 ✅Set a reminder today!!
OKG price changes after event publication
The event is about to begin