July 3, 2018
Pure: Coin Swap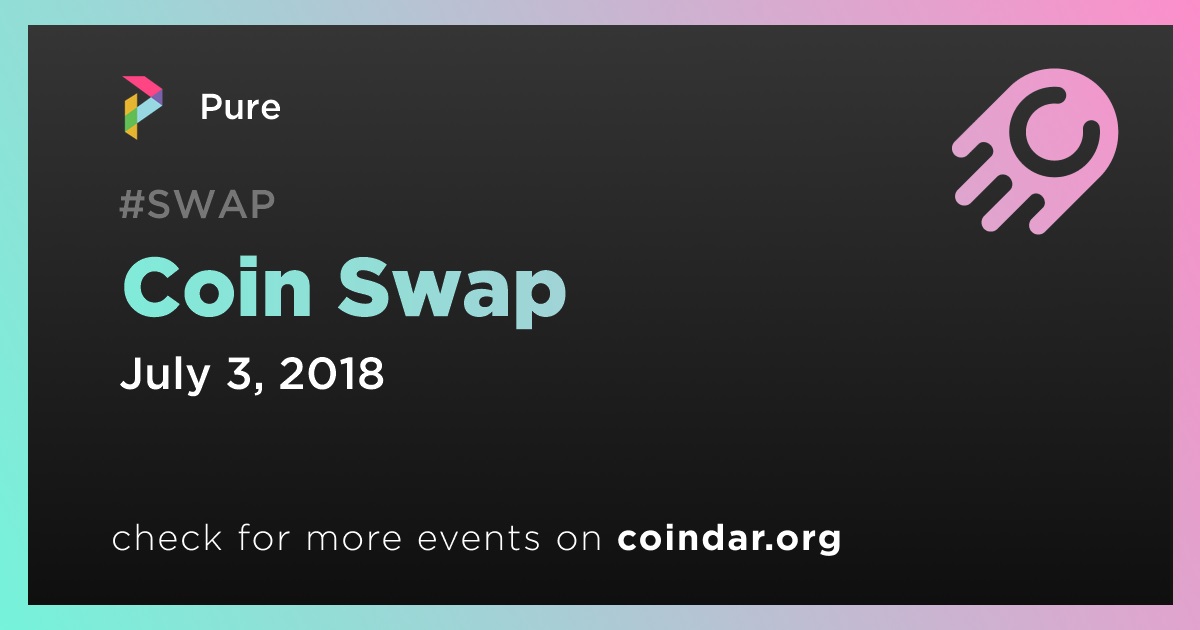 Pure is conducting a coin swap to PureX at a Ratio of 2 Pure = 1 PureX . The wallet will be disabled on 3rd of July for the swap. You must deposit your Pure before this date if you wish to take part in our automatic swap.
What is a coin swap (token swap)?
A coin swap is a process of cryptocurrency migration from one blockchain to another. It may be due to a hard fork (coin swap) or a mainnet launch (token swap). Holders need to follow swap guides in order not to lose their cryptocurrency.
The event is about to begin
6 releases
4 exchange events
1 branding event
1 token swap