Rainicorn
RAINI
March 25, 2023 22:00
Rainicorn RAINI: AMA on Twitter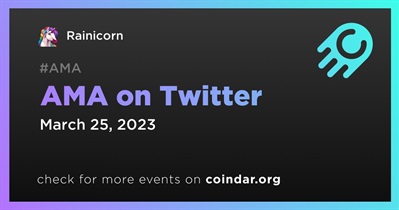 Join to an AMA on Twitter
What is AMA?
An AMA (ask me anything) is a usually online informal interactive meeting where participants are free to ask the guest questions and get answers in real time.
You thought we were done for the week? Come join us tomorrow to chat with the OG
@DaRealMilkBagz
about our EPIC announcement, all the awesome things from GDC and more! If y'all are lucky, we'll even get
@AlCaTrAzz_Games
to talk about the studio's
#web5
design philosophy...
twitter.com
RAINI price changes after event publication
The event is about to begin