Shila Inu
SHIL
February 3 to 5, 2023
Shila Inu SHIL: Token Burn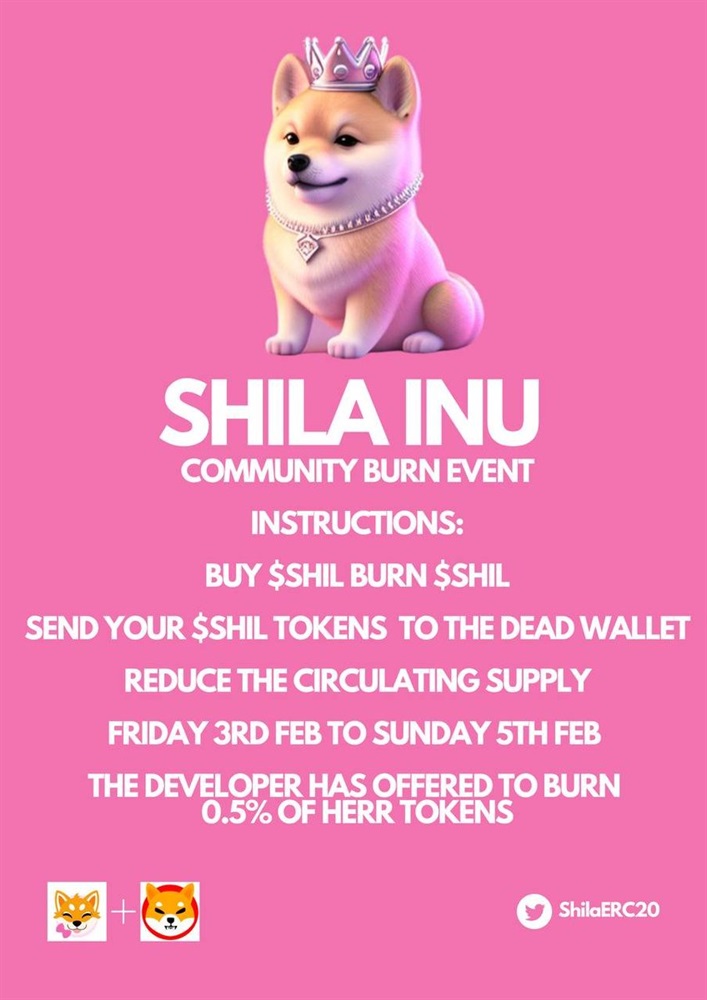 From Friday 3rd February 9am UTC to Sunday 5th February 9pm UTC
What is coin (token) burn?
A coin (token) burn is a process of sending a certain amount of cryptocurrency to a public address that has unobtainable private keys. In the future, the sent coins cannot be spent, thus the coin burn leads to an overall decrease in the cryptocurrency circulating supply.
$SHIL
COMMUNITY BUY AND BURN EVENT 🔥 The task is simple for this weekend. From Friday 3rd February 9am UTC to Sunday 5th February 9pm UTC, Let's send as many
$SHIL
tokens to the dead wallet below: 0x000000000000000000000000000000000000dead Are you with me
$SHIL
family?
SHIL price changes after event publication
The event is about to begin