SKALE
SKL
November 29, 2022 16:30
SKALE SKL: Live Stream on YouTube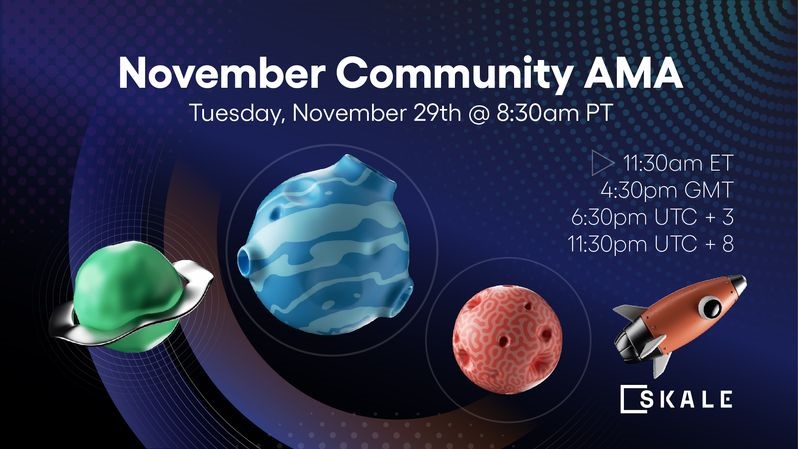 Join to an AMA on YouTube
What is AMA?
An AMA (ask me anything) is a usually online informal interactive meeting where participants are free to ask the guest questions and get answers in real time.
🛰 Calling all
#Skaliens
🛰 Last chance to submit your questions for tomorrow's
#SKALE
Community AMA! Then, tune in tomorrow at 8:30a PT on YouTube, LinkedIn or Twitter, to see your question(s) answered by the SKALE Labs Core Team!
#SKALEverse
$SKL
form.typeform.com
SKL price changes after event publication
The event is about to begin
36 AMA sessions
7 exchange events
3 conference participations
2 meetups
2 events related to earnings
1 partnership
1 release
1 update
1 event related to a decentralized autonomous organization (DAO)
1 hard fork