SmartCash SMART: Mount Orab Meetup, USA
265
Reliable source
Added 3/28/2019 2:23:19 PM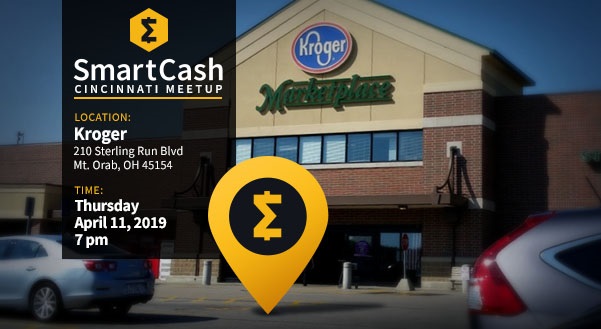 Join us at the Mt. Orab Kroger April 11th at 7pm. We'll be gathering near the Starbucks where all the tables and chairs are. I'll bring some printed materials and a presentation that will help explain "What" SmartCash is. The purpose of this Meetup is educational, so feel free to
ask questions. We'll learn the basics and how to get started in crypto,
and we'll be discussing how a company like Kroger could benefit from a decentralized peer to peer global currency. So, bring your kids, friends, family and loved ones. It will be relaxed, informal and social.
210 Sterling Run Blvd, Mt Orab, OH 45154, USA
SmartCash price changes after event publication
The event is about to begin
During the whole time of SmartCash monitoring, 47&nbspevents were added:
&nbsp
12
&nbsp
exchange
events
&nbsp
11&nbspmeetups
&nbsp
8&nbspreleases
&nbsp
8
&nbsp
airdrops
&nbsp
3&nbspupdates
&nbsp
2
&nbsp
general
events
&nbsp
1
&nbsp
conference
participation
&nbsp
1
&nbsp
event
related to testing of new functions
&nbsp
1&nbsppartnership