Smolting Inu
SMOL
Smolting Inu SMOL: Migration From OKLG/SMOL to HYPE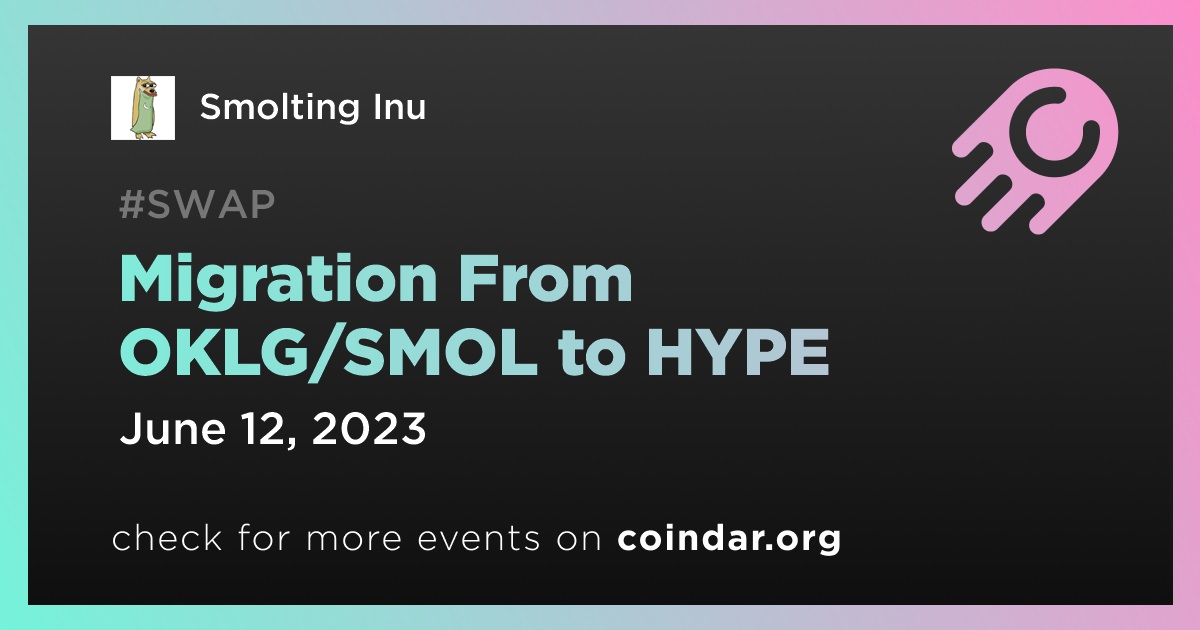 The full migration and launch is occurring Monday, June 12th 2023.
Event date: June 12, 2023 UTC
What is a coin swap (token swap)?
A coin swap is a process of cryptocurrency migration from one blockchain to another. It may be due to a hard fork (coin swap) or a mainnet launch (token swap). Holders need to follow swap guides in order not to lose their cryptocurrency.
The event is about to begin