Sommelier
SOMM
Sommelier to Hold AMA on X on September 21st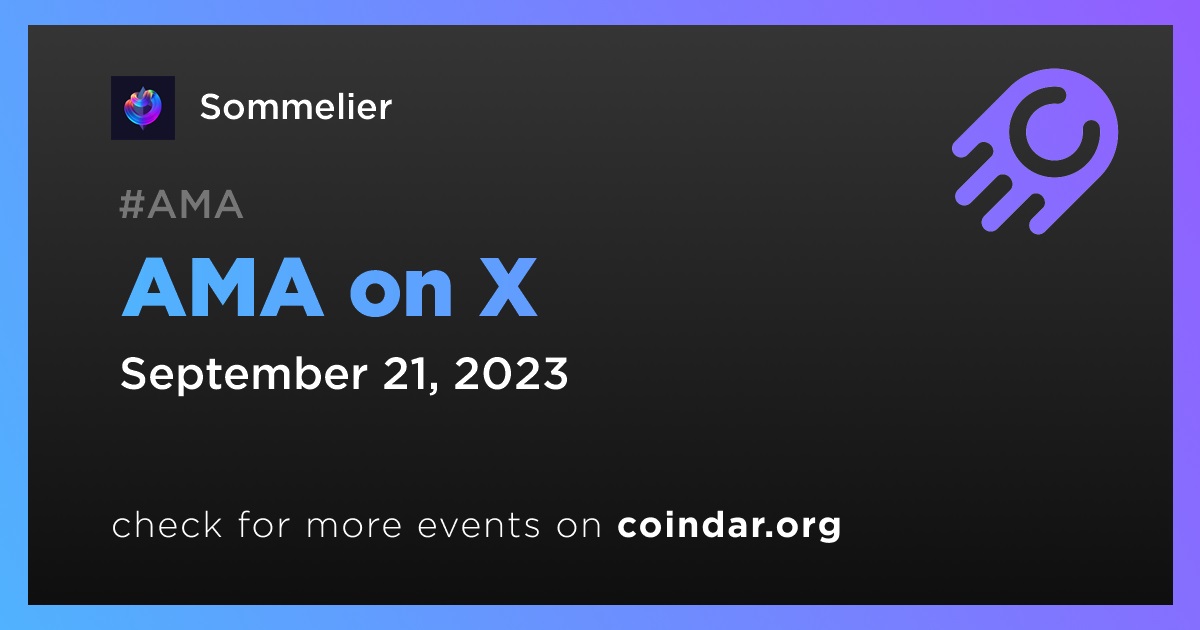 Sommelier will host an AMA on X to discuss the latest vault with the team at Silver Sun Capital Investments. The session will be on the 21st of Septemeber.
Event date: September 21, 2023 18:00 UTC
What is AMA?
An AMA (ask me anything) is a usually online informal interactive meeting where participants are free to ask the guest questions and get answers in real time.
The event is about to begin