Sora
XOR
December 12, 2022 19:00
Sora XOR: AMA on Telegram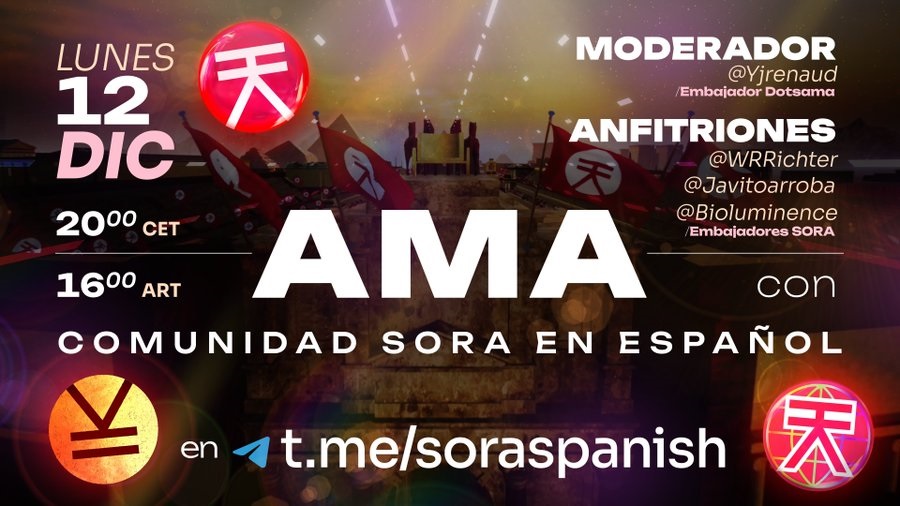 AMA will be held on Telegram
What is AMA?
An AMA (ask me anything) is a usually online informal interactive meeting where participants are free to ask the guest questions and get answers in real time.
🇪🇸 SORA Spanish Community AMA | AMA
@soraespanol
🇪🇸 🗓 Date: Dec 12th, 8pm CET (4pm ART) 🎙 Type: Telegram group call 📍 Venue:
t.me
Mark your calendars, we'll see you very very soon! ☃️ Marquen sus calendarios, ¡nos vemos pronto!
#ValueFreedom
XOR price changes after event publication
The event is about to begin
5 AMA sessions
5 releases
4 exchange events
2 updates
2 conference participations
1 event related to testing of new functions