June 15, 2018
SpaceChain SPC: SpaceChain Community AMA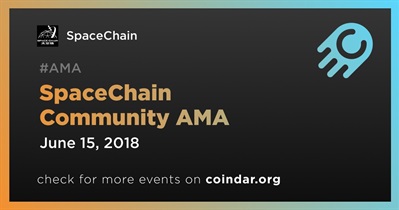 What is AMA?
An AMA (ask me anything) is a usually online informal interactive meeting where participants are free to ask the guest questions and get answers in real time.
Hi everyone, we're having a 1-hour AMA with
@ZeeZheng
the co-founder of SpaceChain on June 15 on Telegram EN community (
t.me
) at 9am to 10am EST. See you there!
@jgarzik
#SpaceChain
The event is about to begin