Swell Network
SWELL
Swell Network to Hold AMA on X on September 21st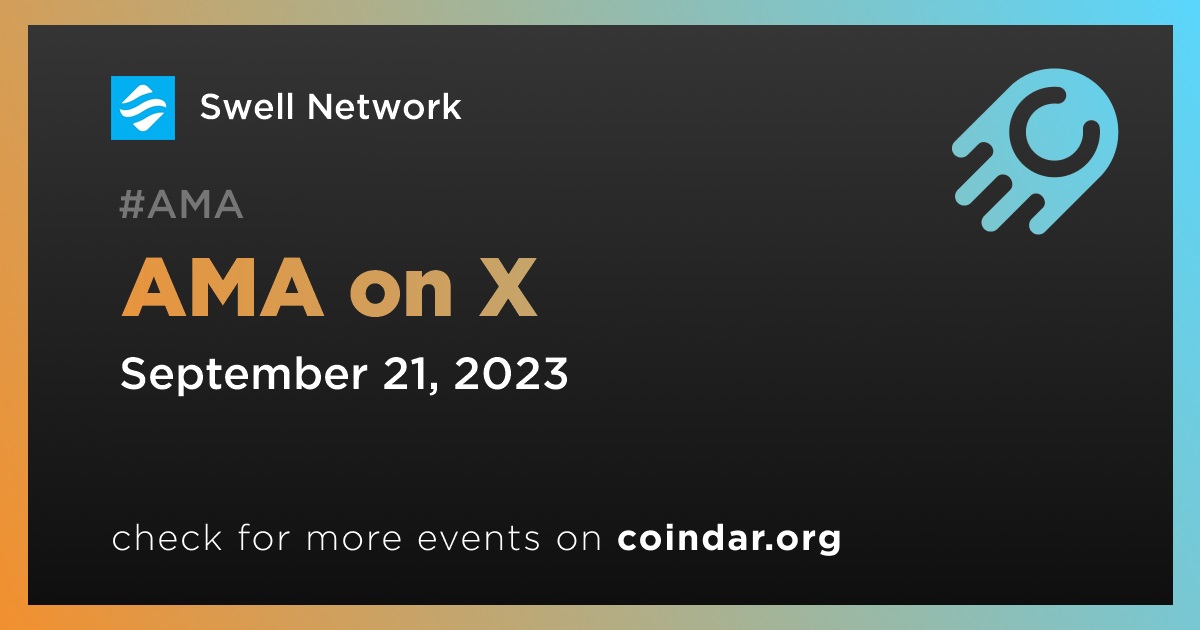 Swell Network will host an AMA on X on September 21st. The event will provide more insights into the cross-chain future of swETH.
Event date: September 21, 2023 0:30 UTC
What is AMA?
An AMA (ask me anything) is a usually online informal interactive meeting where participants are free to ask the guest questions and get answers in real time.
swETH is one of the first truly native omnichain LSTs!
Find out how
LayerZero Labs
' Omnichain Fungible Token (OFT) standard makes this possible in our Space
later this week
And, get a glimpse into swETH's crosschain future...
📅 Sept 21
🕧 00:30 UTC
https://twitter.com/i/spaces/1jMJgLRAzYPxL
The event is about to begin