Ternoa
CAPS
May 4, 2022 16:00
Ternoa CAPS: AMA on Twitch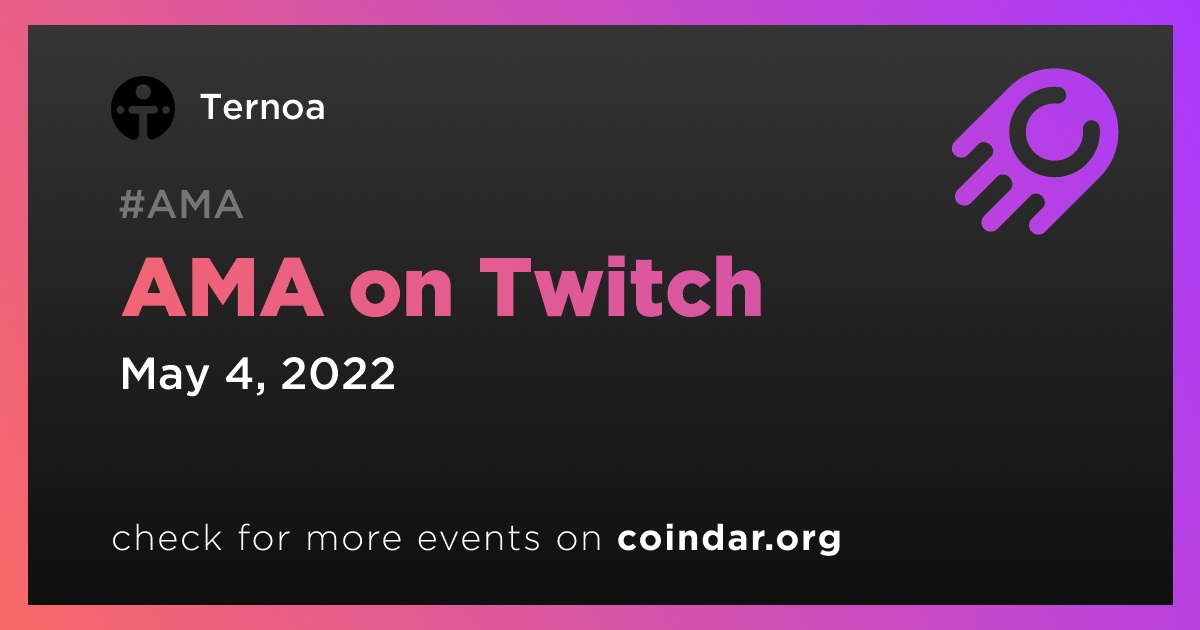 What is AMA?
An AMA (ask me anything) is a usually online informal interactive meeting where participants are free to ask the guest questions and get answers in real time.
1/ The Token Bridge is now live on the alphanet. The bridge will allow users to transfer from ERC20 to Native
$CAPS
and vice versa. It will use a trusted system of relayer nodes to securely transfer CAPS tokens between Ethereum and Ternoa chains.
bridge.ternoa.network
3/ To celebrate the launch of our new Token Bridge, we are organizing a Live AMA session with
#Ternoa
's Development Team. 🔹 Bridge explanation 🔹 Demo 🔹 Q&A 📅 May 4 at 6 PM CEST 📍
www.twitch.tv
👀
CAPS price changes after event publication
The event is about to begin
13 AMA sessions
8 exchange events
5 releases
2 reports
2 updates
1 event related to testing of new functions
1 partnership
1 announcement
1 event related to earnings